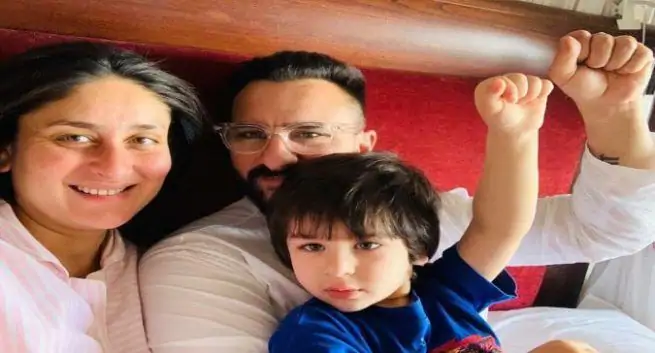 Kareena Kapoor becomes second time mother at the age of 40

Kareena Kapoor has become a mother for the second time and has given birth to a son.
At this age, the body becomes a little weak after delivery, so in order to recover post-delivery quickly, you should keep a few things in mind.
Kareena Kapoor's (Kareena Kapoor) family, their fans, other Bollywood celebrities' wait is over. Kareena Kapoor gave birth to her second child (son) today (February 21) at Breach Candy Hospital in Mumbai.
Confirming the news, Kareena's cousin Riddhima Kapoor Sahni wrote on her Instagram story, "Congratulations Ho Bebo and Saif. Hashtagittsboy. " Many Bollywood celebrities are congratulating Kareena and Saif Ali by tweeting one after the other.
Also Read: Priyanka Chopra and Nick Jonas told each other I love you, in 48 hours. Star couple remembers their first meeting
Filmmaker Subhash Ghai tweeted, "From my side and everyone at Mukta Arts Ltd., hearty congratulations to Kareena and Saif on the joy of having a baby, Which has brought a smile on everyone's faces.
My prayers and blessings are with Saif Ali Khan and Kareena (Kapoor pregnancy news). Lots of love.
" Please tell that in August, Kareena Kapoor announced her second pregnancy. At the moment, Kareena is still in the hospital, as it takes some time to recover after delivery.
If you too have delivered today and are feeling physically weak, then follow some post-delivery tips, especially
Why Post-Delivery Recovery Is Important For New Mom
Both pregnancy and delivery are not easy. Whether you become a mother for the first time or the second-third time.
At the age of 40, Kareena Kapoor became a mother for the second time (Kareena Kapoor's second baby).
Sometimes delivery is delayed even after getting older and post-delivery takes time to become physically strong and healthy.
After the birth of the child, the mother's entire time goes under her care and she is unable to take care of herself.