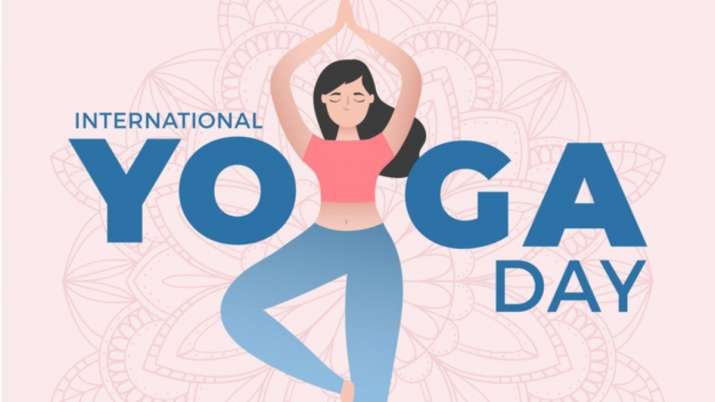 International Yoga Day 2021: Stress will disappear during the corona period due to yoga nidra, body will get plenty of energy, know its benefits

International Yoga Day: A long lockdown was imposed last year due to the corona virus epidemic.
In such a situation, International Yoga Day nidra can help you in getting rid of this problem. This is an ancient method, through which the mind and mind are calm. So let us know what is the right way to do this yoga nidra, so that you can get benefits.
At the same time, due to the arrival of the second wave of the virus, a lockdown was imposed this year too, so that the chain of corona could be broken.
While on the one hand the corona epidemic scared everyone, there was also tension among people due to the long stay at home due to the lockdown caused by it.
Also Read: Best Raksha Bandhan Wishes and Quotes for brother 2021
In the Corona era, people are battling with mental pressure and stress. Not only this, problems like tension and restlessness have also been seen in those who have returned after beating Corona.
How to do yoga nidra:-
1. Yoga nidra should be practiced in open space only. But if you want to do it in any room then you have to keep the doors and windows of the room open.
After this, you lay a carpet on the ground and spread a blanket on it. Then wear loose clothes and lie down in the shavasana
2. After lying down, both your feet should be at a distance of about one foot, palms should be six inches away from the waist and eyes are closed. Release the body and inhale then exhale. Do not move the body during this time.
3. If any thoughts are running in your mind, calm them down. Then while closing the eyes, take the attention towards the right foot and toes. After meditating here for a while, focus on the right knee and thighs.
4. Then you have to meditate till the stomach, navel, private part, hands, fingers of hands and face. After meditating, you have to exhale and inhale. During this, you have to feel your favorite place. For example, if your favorite place is on a river bank between mountains, feel that you are sitting on that river bank.
5. After this you have to focus your attention on the things around you. For example, on the wind, on the sound of birds or other birds etc. Then lie down on the right side and exhale through the left nostril and finally after five to ten minutes slowly open your eyes.
Hope you will get benefit by doing yoga nidra. These are the benefits:-
Removes tension and tension
Benefit in mental diseases and psychological diseases
Relief in neck pain
Beneficial in back pain and joint pain
Relief in headache
In asthma Beneficial
Relief in blood pressure problem
Lowers sugar level
Helpful in preventing heart attack.