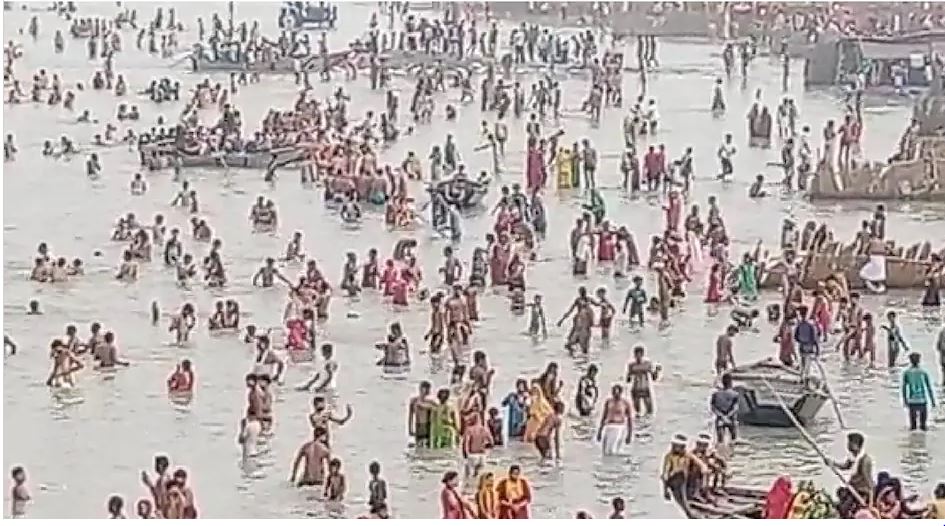 Accident on Ganga Dussehra festival: Three died due to drowning in Yamuna and Chambal river,

Crocodile attacked teenager During the Ganga Dussehra festival, a big incident has come to the fore in Agra.
Two real brothers and a woman died due to drowning while bathing in Yamuna river in Agra and Chambal river in Bah region during Ganga Dussehra. In the Chambal river, a girl was attacked by a crocodile.
Police have removed two bodies from the river and sent them for post-mortem. At the same time, efforts are being made to find a child.
The woman was told that Ram Jaso's wife Prem Shankar, resident of Thana Sindhi Nagla Tundla, had come to her maternal home Pinahat.
On Monday, Ganga had gone for a bath on Dussehra at Chambal river ghat of village Vipravali. During this, while taking a bath, she went into deep water and started drowning. People informed about this to the divers.
But by the time divers pulled him out two hours later, he was already dead. Crocodile attacked
Also Read: Milkha Singh: Stars emotional on the death of 'Flying Sikh', paid tribute with moist eyes India's great sprinter Milkha Singh died due to Corona, he was 91 years old.
Nidhi, daughter Geetaram (13) came with family to take bath in Chambal river on Monday in Mansukhpura police station of Bah tehsil. During the bath, the crocodile suddenly attacked him. The family members provided first aid to the girl.
After that took him home. One died due to drowning in deep water, the other was missing
in Balkeshwar Ghat of Kamlanagar police station, Monu's two sons Girish (9) and Raunak (10) had gone to bathe in Yamuna.
During this he went into deep water. After that both drowned. With the help of divers, the police took out Raunak and sent him for treatment. Where he died during treatment. While the search for his brother Girish is on. The relatives who reached the spot are in a bad condition.