Happy Birthday AR Rahman: Rahman earns more than 90 crores in a year, know- how much is the total earning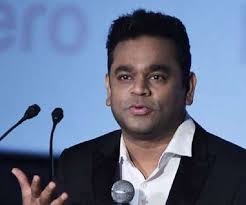 New Delhi Eminent music composer and singer AR Rahman is celebrating his 53rd birthday today. You must have heard the songs of AR Rahman, who elevated India's name in the world of music. AR Rahman has recently given songs in many Bollywood films and is earning well through his shows. Rahman, who won an Oscar Award for his music, is still a hit.
He has been ranked 16th in the list of top-100 celebs recently released by Forbes. If we talk about the celebrities related to music, then they are in the first place. According to information released by Forbes, Rahman's recent track has not been very successful, but still he is far ahead in terms of popularity. He is making good money from his shows in the US and Canada.
Talking about his earnings, he has earned Rs 94.8 crore in 2019 and is 16th in the list. Earlier in 2018, he was in 11th position and had an income of Rs 66.75 crore. In 2017, he earned Rs 57.63 crore from his songs.
Let us tell you that AR Rahman's first name was Dilip Kumar, but due to an astrologer he changed his name. Also by birth Hindu AR Rahman later converted to Muslim religion. However, he has done it with his mind and after this he had no compulsion. Let us tell you that AR Rahman has also given his music in many Bollywood films.