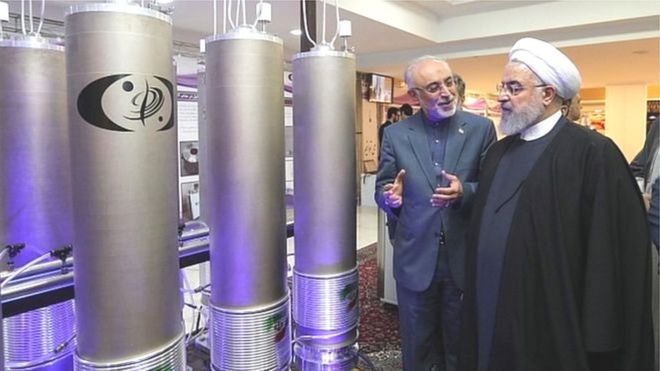 Iran announced not to accept nuclear deal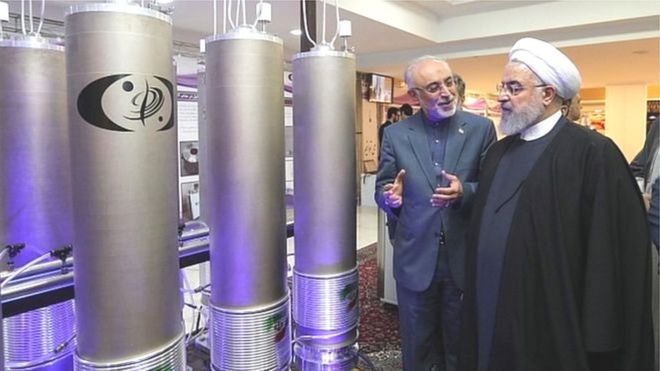 A statement said that it will no longer comply with any restrictions on its potential for nuclear enrichment, its scale, storage of other material to enrich it, research or develop it.
This statement came after the meeting of the Iranian cabinet in Tehran. This major reaction from Iran came when its general Qasim Suleimani was killed in the US air strike in Baghdad recently.
According to the 2015 agreement, Iran was allowed to limit its sensitive nuclear activities and allow international inspectors to arrive. In return, the economic sanctions imposed on Iran were ended.
The agreement was canceled by US President Donald Trump in 2018. He said that he wanted a new agreement with Iran that would put an indefinite moratorium on its nuclear program and the development of ballistic missiles.
Iran refused to do this and after that, it began to back down from its promises made under the agreement.
On Sunday, Iraqi lawmakers passed a non-binding resolution to expel foreign security forces from Iraq in protest against the killing of Sulaimani at Baghdad Airport.
There are 5,000 American soldiers in an international coalition formed against the Islamic State group.
After the vote on this resolution on Sunday, the coalition's campaign against IS in Iraq has been stopped.
What has Iran said?
The statement issued on Iran's state TV said that the limits that were set under the 2015 agreement will no longer be considered.
The statement said, "Iran will continue its nuclear enrichment program according to the constraints and technical requirements.
However, it is not yet clear whether Iran is withdrawing from the deal completely, but in this statement, Iran has said that it will continue to cooperate with the IAEA, the United Nations' nuclear watchdog.
The statement said that he was willing to go with it until the benefits accrued under the agreement.
Iran has always been saying that its nuclear program is completely peaceful.
Britain, France, Germany, China, and Russia, involved in the 2015 agreement, tried to keep it alive, but Iran's oil exports are nearing destruction due to sanctions and its currency has weakened.
'Iran is targeting 52 places'
At the same time, on Sunday, US President Donald Trump warned Iran that the US is' targeting '52 Iranian places and if Iran attacks any American citizen or property, it will be' very swiftly and Will attack very reliably.
Trump had tweeted that after the death of the general "Iran is speaking with great courage to target American assets".
He said that the US has identified 52 Iranian sites that are "very important and important to Iran and its culture. They are the targets, if Iran attacks America, it is attacked very quickly and firmly." Will go. "