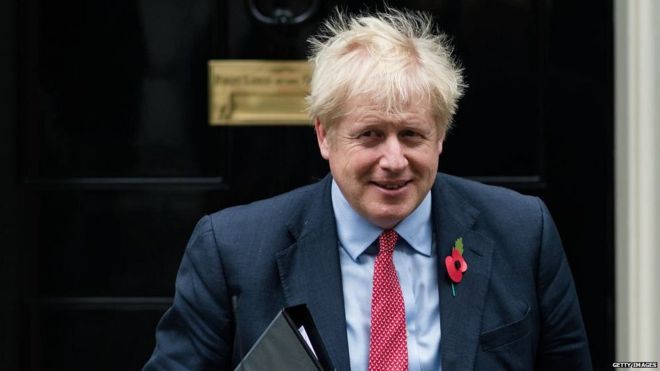 General elections to be held in Britain on December 12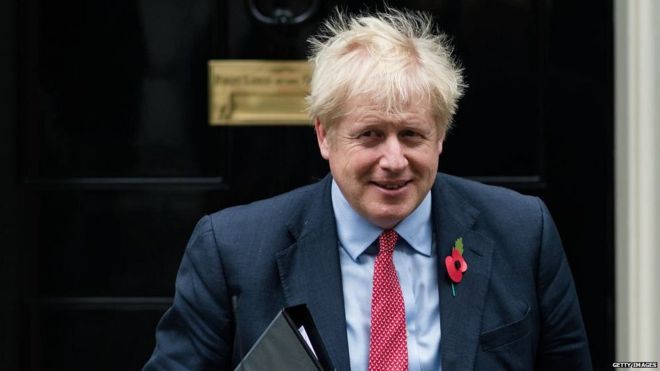 BBC correspondent Gagan Sabarwal said that 438 MPs voted in favor of the December 12 election in the lower house of the British Parliament and 20 in protest.
Elections will now be held in Britain on 12 December and the results will also come on 13 December.
In this way, the plan to hold the election of British Prime Minister Boris Johnson on December 12 with a majority of 418 votes was successful.
With this, this will be Britain's third general election in the last five years.
Not only this, this will be the first time after the year 1923 when elections will be held in Britain in December.
On Tuesday, Johnson reached a step closer to his plan when lawmakers supported his proposal through an ideological vote.
Labor MPs wanted the elections to be held on 9 November. The party says that elections on December 9 will make it easier for university students to vote because by then the academic session will be going on.
Labor Party leader Jeremy Corbyn said, "I have been consistently saying that we are ready for an early election."
Earlier, MPs had opposed his proposal thrice and stopped it from moving forward.
What will be the impact of early elections on Breguet?
BBC correspondent Gagan Sabarwal says that what will happen next in the direction of Brexit will depend on the December 12 election and its results.
Two or three situations can occur after the election:
If the current Prime Minister Boris Johnson manages to win a majority in the upcoming election, then he will separate from the European Union on his own terms.
If any other party wins or another Prime Minister becomes the Prime Minister, then it is possible that he should propose a second referendum on the issue of Brexit before Britain.
There is also the possibility of Britain leaving the EU without an agreement, but no Britain, but many people, businessmen, and MPs say that next year if Britain exits the EU without any agreement then Britain Will have a negative impact on the economy.
A big challenge to hold elections in December
Elections are not generally held in the winter season in Britain because of the unfavorable weather here. It is extremely cold in December and the temperature is very low. In such a situation, the upcoming elections are going to be very difficult.
In winter, the days in Britain are very short and darkness starts to set in from noon onwards, so getting the electoral process done properly will be a challenge in itself.
According to Gagan Sabarwal, another big difficulty is that there will be very few places to build polling stations for the elections to be held on December 12.
This is because it will be the time of Christmas and weddings. Many big veins have already been booked for Christmas, weddings, and parties.
There is a possibility that the polling stations will be in remote areas and it will be difficult for people to reach there. Due to these reasons, the percentage of voting is also expected to decrease.
Not only this, but it will also be difficult for the MPs as they have to go to the people for campaigning in the fierce winter.
Deadline till 31 January
The European Union has extended the deadline for the separation of Britain from 31 January next year.
The EU has said that if the British Parliament approves an agreement before 31 January, Britain can break away from the EU.
Support and opposition to Brexit are underway in Britain. Those who are opposing it call it a disaster and say that suspending Parliament will damage British democracy.
At the same time, those who want to get out of the European Union feel that MPs are ignoring the opinion of British citizens through the No Brexit Deal.
In the 2016 referendum in Britain, 52 percent of the people supported Breguet and 48 percent opposed it.