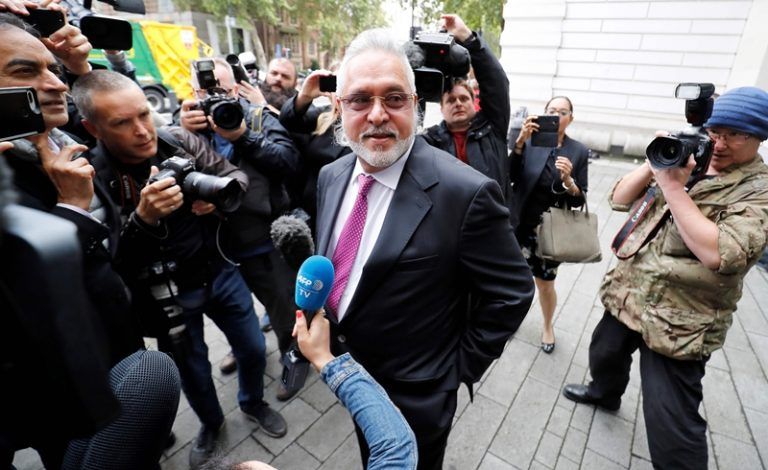 Vijay Mallya extradited to India by UK Home Secretary Sajid Javid
It all started in 2013, and since then there has been a lot of twists and turns including the legal battle as Indian government struggled to convince UK to extradite Vijay Mallya who has been a liquor baron back to India.
Sajid Javid, the Home Minister of UK ordered the extradition of Vijay Mallya to India who is a wanted in India for fraud and money laundering offences. It is believed that the fraud done was up to 9,000 crores.
In September 12, 2018, Vijay Mallya put allegations on finance minister Arun Jailtley that he had met him before flying to UK for hostage. However this comment was denied and considered "factually incorrect" by the finance minister of India.
This extradition was passed on Vijay Mallya since a long time, but every time he manages to escape it. On December 10th, 2018, Westminster magistrates' court judge ordered the extradition of Mallya. The UK Home Secretary was supposed to sign Mallya's extradition order within two months. Meanwhile it was said that Mallya's defense team had the chance to appeal in the higher courts in the UK against the verdict.
Hence, UK Home secretary Sajid Javid orders Mallya's extradition to India on February 4th.
This is considered as a victory of India as India had been waiting for this day. Vijay Mallya is to return back to India and will be charged against the frauds and the money laundering offences he has made. Mallya yet has a 14 day window to appeal to the higher court. According to multiple sources, the entire procedure to bring back Mallya to India may at least take 7-8 months if he uses all the legal options.
Vijay Mallya is still facing charges of fraud under the Foreign Exchange Management Act (FEMA).

follow us on :- Twitter