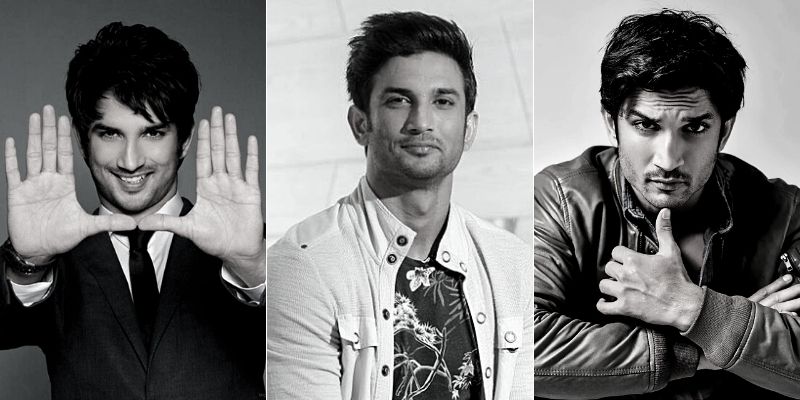 Fans became emotional on the first anniversary of Sushant Singh Rajput, wrote with moist eyes – still waiting for justice
New Delhi, Jnn. Today completes one year since the death of Sushant Singh Rajput. Sushant's departure was like a shock to his fans. They are still unable to accept that Sushant is no more with us. On June 14 last year, the actor's body was found in suspicious condition at his Mumbai flat. After which it was revealed that he used to take drugs and was a victim of chronic depression, although his fans were not ready to accept this fact.
fans are getting emotional
Sushant's fans think that he was murdered and till date the police, CBI have not been able to find out the truth as to who was the reason behind his death. The CBI, which is involved in the investigation of this case, had prepared a report of its own, but they have not reached any conclusion yet. In such a situation, on the first anniversary of Sushant, his fans have become emotional once again.
14 June 2020, Around 2 PM,
One Breaking News broke my heart💔
Tears welled up in my eyes as they said he was no more🥺
It was my first time crying when someone died
His Name is #SushantSinghRajput
And
We lost a Gem of Indian cinema❤️ pic.twitter.com/TqZ3qoaFuh

— 𝐏αꪚ𝜶𝜘 ツ (@pavankumar_31) June 14, 2021
~The 1st death anniversary of Sushant Singh Rajput

– Sorry boss still we can't forget you ! ❤️😥#SushantSinghRajput pic.twitter.com/HOf0JE6ByU

— Anshika Singh Rajput (@Anshikahindu) June 14, 2021
Manoj Bajpayee remembered this
Along with the fans, Sushant's friends from Bollywood and TV are also remembering him with moist eyes. Actor Manoj Badpayee told how he still cannot believe that Sushant is no more. After working together in the film Sonchiriya, they have a lot of memories of Sushant.
Also Read: Sushant Singh Rajput Case: Siddharth Pithani sent to judicial custody for 14 days, arrested in drug case
Talking about Sushant's Twitter handle,
he had put a picture of a painting on the cover page.
The story behind it is very interesting. Actually his cover page is 'Starry Night', it is a very famous painting. Van Gogh made it while in Starry Night Asylum. Starry Night is one of the most famous art pieces in the world.
From coffee mugs to the walls of houses, these paintings are everywhere. It is also said that this painting is more famous than Van Gogh.
The beauty of Starry Night is infinite and it is difficult to describe it in words. It can also be said that it is not for everyone to understand this painting.
Telling a story with intricately resolved colors, this painting could perhaps have been better understood only by people like Sushant who dreamed of other worlds too. According to the Van Gogh Gallery,
Van made Starry Night in 1889. He painted it while living in the Saint-Paul-de-Mausole Asylum near Saint-Remy-de-Provence. Significantly, van Gogh had more relaxation than the rest of the patients in the Asylum.
He used to paint and study in Asylum. He was also given a studio. After coming to know about the disease of Epileptic Fits, he was slowly recovering but it can be called unfortunate that he started struggling again.
He started having suicidal thoughts and depression had engulfed him. Wag Gogh committed suicide on 29 July 1890.
It can be called a strange coincidence. The painter who made this picture had committed suicide.
Sushant Singh Rajput, who liked and understood this painting, also committed suicide. He was also suffering from depression which Sushant was fighting.
Sushant was successful in every way, so no one could know what was in his mind. His films were going on a hit, a film was about to be released, the news of a quarrel with Riya had also come to the fore,
but not a single reason was found which could be said to be the reason for the suicide. Many reasons like Riya's forgery, Bollywood's nepotism-groupism were given behind Sushant's murder.
Although Sushant was really suffering from this or there was a conflict going on in his mind, no one could know this secret.
Today Sushant is no more with us, but his memories are etched in the hearts of his loved ones and will never be forgotten.