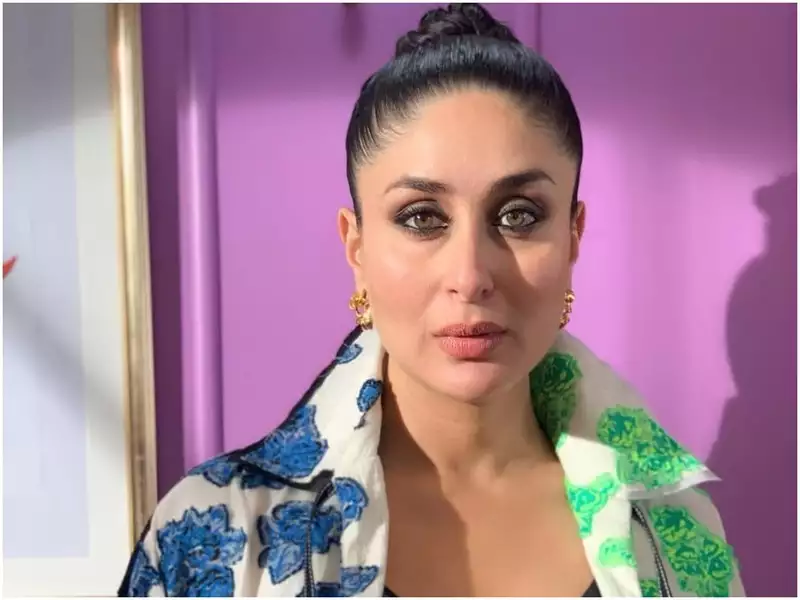 EXCLUSIVE! Kareena Kapoor Khan: I have always been proud of being a working mother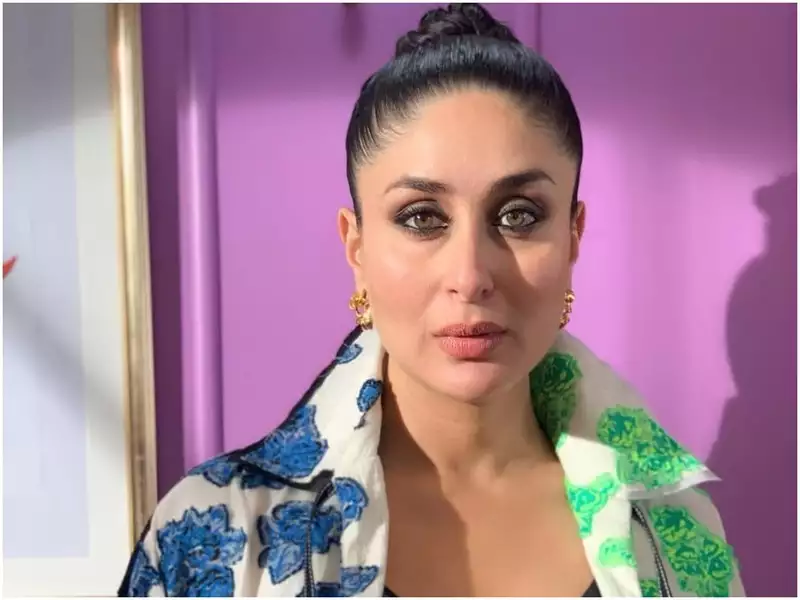 There's no doubt that Kareena Kapoor Khan is the quintessential Bollywood diva and an actress, who has made a firm place for herself in the film industry and the hearts of the audience. But she has never been one for playing by the book. In her career spanning two decades, she has written and followed her own rules. She continued to flourish during a phase that has often seen married actresses hanging up their boots. During her first pregnancy, she flaunted her baby bump in style, gave maternity wear a fashionable twist, and even stunned everyone when she walked the ramp. Going a step further, she took on a new challenge, she stepped into the shoes of an RJ and hosted the show What Women Want, which gave an insight into the lives and minds of women achievers.
Now, in its third season, the new episodes of the show are now streaming on Filmy Mirchi's YouTube channel. The actress, who is pregnant with her second child, recently shot for it amid the pandemic. In a chat with Bombay Times, Kareena spoke about getting comfortable as an RJ, how multitasking comes naturally to her and whether husband Saif Ali Khan is the one who has the answer to the oft-asked question — what do women want? Read on…
You are at ease with getting interviewed as an actor. What is it like to switch places?
I think I have grown with every season. During the first season, I was very raw and nervous. Today, I can tell you that I honestly enjoy it. It's the concept of the show that has been liked because people have related to the topic. It's something that everyone wants to hear, be it a man or a woman. Someone may be driving their car or be in their kitchen, they find it easy to listen to a show like this. We have had a great run, and I hope it continues.
It's often said that men are from Mars and women are from Venus, do you agree?
I don't really think that's true. Apart from that, I am not even that kind of a person who will say that women are superior to men. I just feel that women have a lot more understanding and maturity, and they handle crisis better than men. I think their empathy and emotional quotient make them unique.
Saif is surrounded by strong, independent women in his close circle — his mother Sharmila Tagore, sisters Soha and Saba and you. Do you think he has an understanding of what women want?
I think that he does understand in a way, especially when it comes to working women — be it a mother, sister, wife or daughter. He understands and respects working women a lot. He gives us the space to do exactly what we want. I think a happy woman is the one who is doing what she loves the most. I am glad that he understands that, and I believe that it comes from his mother.
A lot of actresses have preferred to stay away from the spotlight during their pregnancy, but you chose to work during your first pregnancy, and this time around, you shot for the third season of What Women Want, which is now streaming on Filmy Mirchi's YouTube channel. Was that by design?
No, there has never been any plan that I have to do this or that. It's just that I have never been that kind of a person who would sit at home and say, 'Now I want to put my feet up'. I am doing what I want to do. Working — whether it's during my pregnancy or post-delivery — has been a point to just say that when has anyone ever said that pregnant women can't work? In fact, the more active you are, the healthier the baby is and the happier the mother is. After delivery, too, once you feel fit enough, one should do what they feel like doing, and try to balance it out between giving time to the child as well as your work and yourself. I have always been very proud of being a working mother.
Talking about working women, recently there was a lot of debate about whether women should be granted 'period leave' when they are menstruating. What's your take on it?
Every woman's body is different, and their comfort levels are different. Some people have back pain or terrible cramps, and if a woman cannot come to work, every company should understand that. For instance, I might not get cramps, but I could not have possibly done certain songs when I had my periods, so I have managed my work around that. Companies or production houses should understand that. This is a natural thing, and women should do what's best for them.
Women are said to be excellent at multitasking, do you find that your skills in that department have bettered as a working mother?
I definitely know the art of time management, and I have always multitasked. It is something that I have been very clear about — this is the time I have, and this is what I can do in it. In fact, that's something I discuss before every project, whether it's a film, a show or a brand. Also, I am a Virgo and am very practical and organised, and that really helps, too.