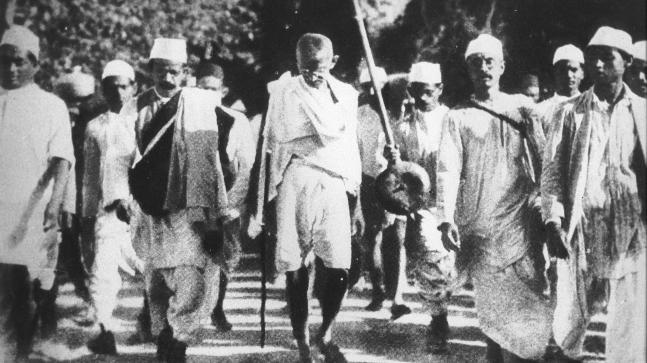 Dandi March: Know the complete history of Salt Satyagraha at the completion of 91 years

Dandi March: Prime Minister Narendra Modi on Friday started the Amrit Mahotsav from Sabarmati Ashram in Ahmedabad, Gujarat.
This festival celebrated to mark 91 years of the Salt Satyagraha of the Father of the Nation and 75 years of independence next year.
But do you know that Dandi March was started on 12 March 1930 by Mahatma Gandhi?
The yatra was taken from Sabarmati Ashram in Ahmedabad to the seaside village of Dandi.
In the early times, about 78 people participated in this journey.
Dandi March Satyagraha started against salt law
Its main objective was to dissolve the civil law against the salt law implemented by the British. Actually, the British did not have the right to make salt under British rule. They had to use salt coming from England.
Not only this, but the British had also imposed a manifold tax on this salt. But salt is an essential thing for life, so Gandhi launched this satyagraha to remove this tax.
Also, Read Mamata Banerjee: CM Mamta injured during the election campaign, accused of conspiracy
Satyagraha was run for a year, 80 thousand people were imprisoned
The journey reached Dandi after covering a distance of 241 miles on April 6, 1930, about 25 days later.
After this, Gandhi raised a strong salt from the seafloor in Kutch land and gave a strong message to British rule, and broke the salt law.
This movement lasted for about a year. In which more than 70,000 Indians were arrested. The Satyagraha was abolished in 1931 with the agreement reached between Gandhi and the then Viceroy, Lord Irwin.
But by then the spark had erupted and it was with this movement that the 'Civil Disobedience Movement' started. Which gave rise to a widespread mass struggle against British rule throughout the country.