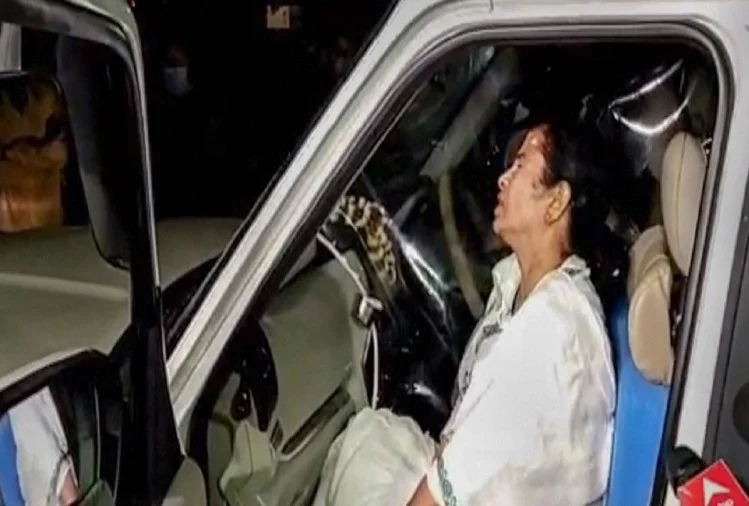 Mamata Banerjee: CM Mamta injured during election campaign, accused of conspiracy

Bengal Chief Minister Mamata Banerjee has said that during the election campaign in Nandigram,
some people allegedly pushed her, causing injury to one of her legs.
He described the incident outside a temple in Reyapara as part of the conspiracy.
The Chief Minister enjoys Z-Plus security, but despite this incident, security is under question.
Mamta said I went to a temple for worship.
I was standing at the open gate of the car. Some people came around my car and pushed the gate of the car door and it hurt my leg.
Mamta claims that one of her legs got swollen due to injury, after which she felt feverish.
He told reporters that when the incident took place, he was not accompanied by any local policemen.
Officials said that she was believed to have passed in Nandigram on Wednesday night, but was brought to Kolkata due to injury.
She was in Purba Medinipur district for the last two days for campaigning.
Also, Read CBSE vs CISCE Board: These are the 5 major differences in these boards
Mamta doing drama before the election:
On this incident, Vijayvargiya BJP says that Mamta is doing drama before the elections.
BJP leader Kailash Vijayvargiya said that Mamata is making such allegations to get public sympathy.
They know that the land has been eroded. She said that on Tuesday she was reciting Chandi, doing drama today.
Bengal BJP said I have been doing politics here for 6 years. The way Mamata is surrounded by the police, no one can think of attacking her.
There is such an atmosphere that no one attacks his workers.
Shubhendu said – Mamta did wrong Chandi text,
BJP has attacked Mamata on Chandi text. BJP candidate from Nandigram, Shubhendu Adhikari,
said that Mamata Banerjee has repeatedly insulted the culture of Bengal by chanting false mantras.
Earlier, he insulted Lord Rama many times. Those who insult Bengal do not want the people of Bengal.