COVID-19: Even after being healthy, the risk of corona virus remains for three months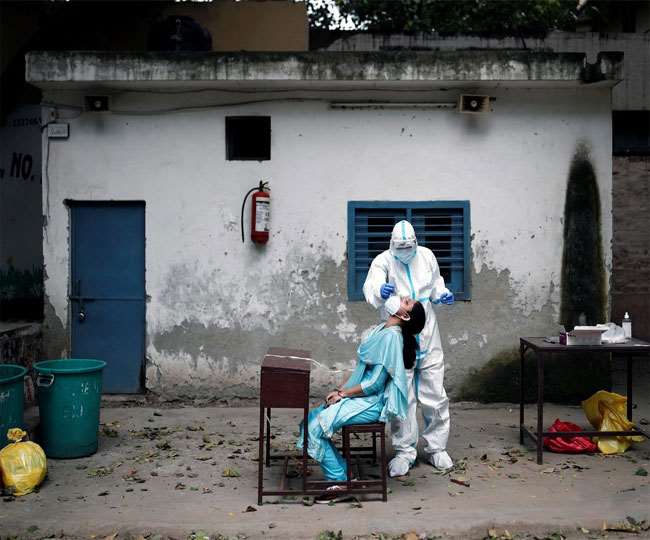 New Delhi COVID-19 America's Centers for Disease Control and Prevention (CDC) has said that no such case has yet been reported in which a healthy person has been reinfected after infection with the corona virus. America's top health body has said that low-level viruses remain in the body for about three months after the disease is first diagnosed in cured people. However such people cannot give viruses to others. This is the reason why people get positive in the investigation during three months. The CDC has stated this on the basis of 15 different international studies.
No re-infection confirmed: The CDC has said that there has been no reported case of any person being re-infected with the virus. The CDC's saying this may put an end to the possibilities in which re-infection among people is common.
Ten days can be given leave: CDC has said that a person who has mild or moderate symptoms can come out of isolation 10 days after first coming positive. Whereas people with severe symptoms need to be kept in isolation for a maximum of 20 days. According to the CDC, available data so far indicate that patients with low and moderate symptoms remain contagious for up to 10 days after they first turn positive. On the other hand, people with serious illness are not contagious beyond 20 days.
Summary of 15 studies: The CDC has stated that its recommendations are based on 15 international and published studies in the US. These studies were associated with the risk of increased infection, duration of viral shed, prevalence by people without symptoms, and spread among groups of different patients.
Virus in the body: Although the CDC has not said that immunity has developed in people who are healthy for three months. It has been said that no cases of re-infection have been reported during this time of three months. The CDC says that it is unnecessary to have any person tested during three months. If the test is positive, then it is not a case of re-infection, but it may be due to virus present in the body.