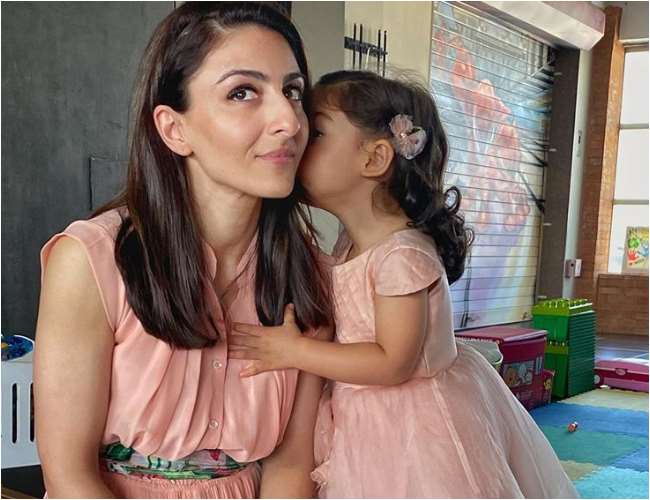 Coronavirus Lockdown: Soha Ali Khan's posted a cute picture of daughter Inaya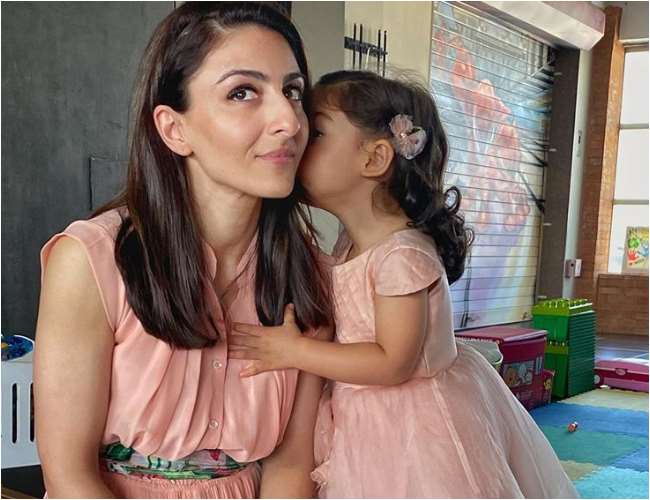 New Delhi Due to the corona virus lockdown, all celebrities are currently in self-isolation in homes. During this time, interesting pictures from his personal life are coming on social media. Rarely have celebrities seen such acts before. Some are cleaning utensils in the kitchen and some are wiping the broom. Now Soha Ali Khan has posted a very cute picture of her house on Instagram. In this picture, daughter Inaya is seen peeling peas with Papa Kunnam Khemu.
Soha has written with this picture- It is just a 'Matar' of time. Inaya is almost two and a half years old now. Soha and Kunal were married in 2015. The daughter was born in 2017. Soha is five years older than Kunal. Like other celebrities, Soha and Kunal are in self-isolation right now. 
Soha is constantly sharing pictures of her self-isolation life on social media. A few days ago, he posted a video of Kunal, in which he is seen doing fun dance. With this video, Soha wrote that losing weight or losing mind. This freestyle dance of Kunal was very funny.
Talking about Soha's career, she was last seen in the 2018 film Sahab Biwi Aur Gangster 3. Soha is very cautious about her career and does not appear to be in any trouble. Soha does very few films. Apart from films, Soha has also made her presence felt as a writer. His debut book was The Perils of Being Moderately Famous in 2017. In this book, Soha included interesting stories about her princess.
Due to the corona virus pandemic, work in the film industry is completely closed. Shooting has been canceled. In such a situation, celebrities are sharing their personal experiences with their fans and followers through social media.