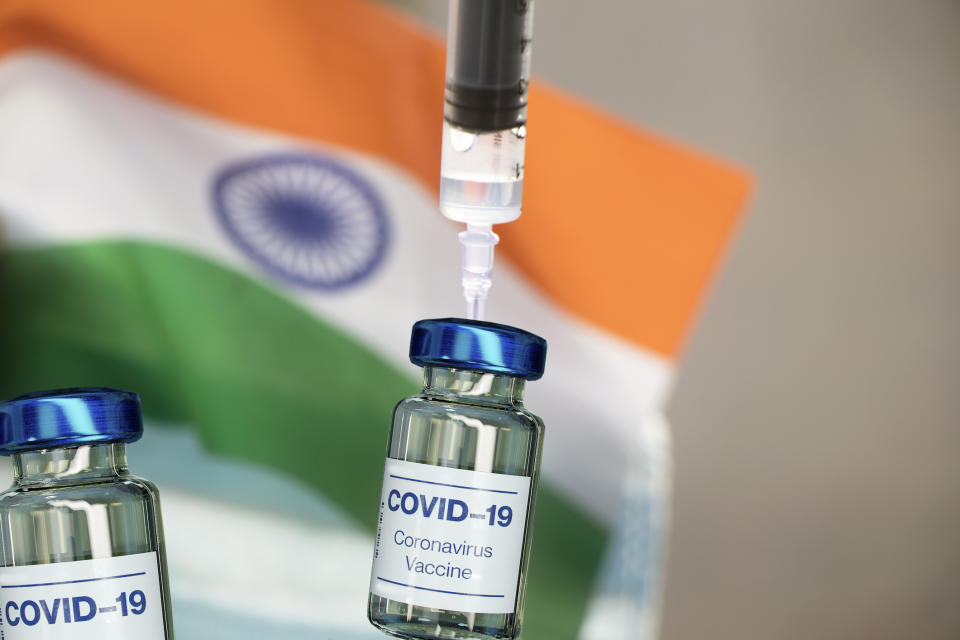 Corona vaccination: More than 85 lakh people got vaccine in a day, MP became number one by applying 16 lakh vaccines

The world celebrated the seventh International Yoga Day on Monday.With this, the policy of corona vaccination was changed in India,
After which all the records were broken of Corona vaccination on the first day itself. More than 85 lakh people were vaccinated on Monday.
According to the data available on the covin portal till 12.30 pm, 85 lakh 15 thousand 765 doses of vaccine were administered in the country on Monday.
Earlier on April 5, more than 43 lakh people were vaccinated. Madhya Pradesh is at the top when it comes to vaccination among the states.
Also Read: Green Fungus: After black, white fungus, first case of Green Fungus came in the country, know how dangerous green fungus is
Till 7 pm, more than 15 lakh anti-coronavirus vaccines were administered in the state. The second place is Karnataka, where more than 11 lakh vaccines have been administered.
At the same time, Uttar Pradesh is in third place. More than seven lakh people have been given doses of anti-corona vaccine here. PM said on record vaccination, Well Done India,
while Prime Minister Narendra Modi said that 'Today's record breaking figures of vaccination are encouraging.
Vaccine is still the strongest weapon against Corona. Congratulations to those who have got the vaccine.
Thanks to all the frontline workers who are ensuring vaccination of such a large number of people.
Well done India. These 3 states topped in vaccination on Monday
Madhya Pradesh: 16 lakh 73 thousand 858+
Karnataka: 11 lakh 560
Uttar Pradesh: Seven lakh five thousand 185
Madhya Pradesh: Vaccine more than the target
Madhya Pradesh Chief Minister Shivraj Singh Chouhan said on Monday evening after record vaccination was done in Madhya Pradesh that we had a resolve to vaccinate 10 lakh vaccines,
but the atmosphere created in Madhya Pradesh and every section of the society got involved in the vaccination campaign. According to the Kovin portal, 16 lakh 73 thousand 858 vaccines were administered in the state.