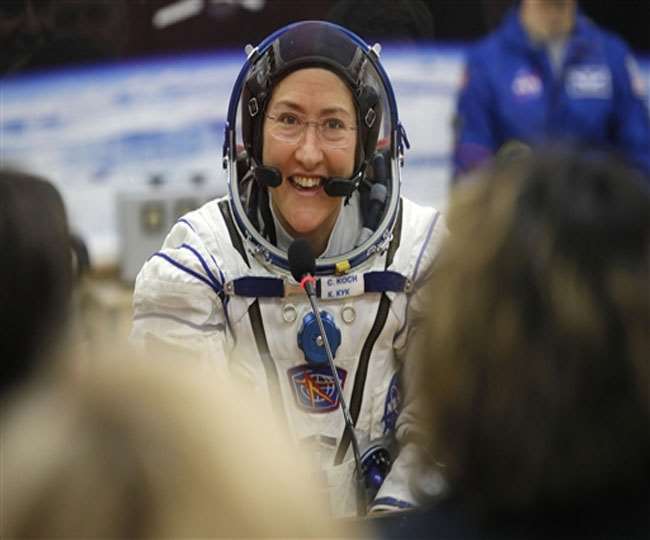 Christina Koch becomes the woman to spend the longest time in space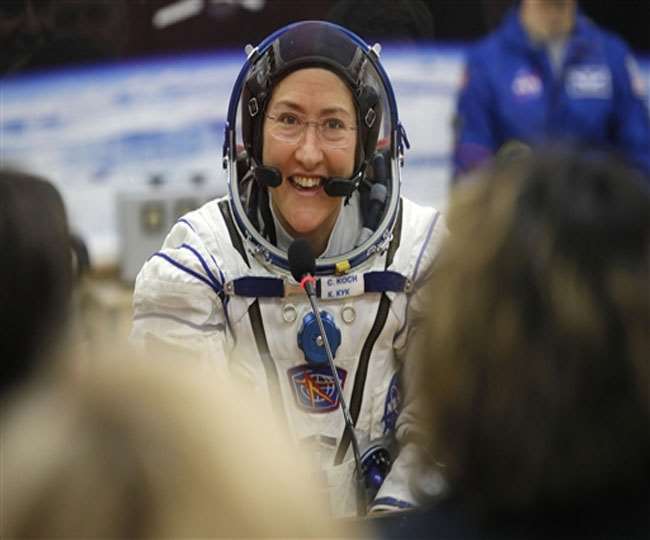 New York, IANS. NASA astronaut Christina Koch has become the longest-lived woman in space. On Saturday, flight engineer Christina took the record of NASA's astronaut Peggy Whitson for 288 days in the International Space Station (ISS).
Scott Kelly has a record
Christina will return from ISS in February 2020. She was also included in the women's team that moved out of ISS in October this year. The record for the longest (340 days) stay in the ISS is to Scott Kelly, who was in space during 2015-16.
Peggy is the model
Christina thanked Peggy for helping her successfully stay in space for a long time last Thursday. He said Peggy has been my role model. He mentored me a lot during my stay in ISS After returning to Earth, I will also guide astronauts
Enjoyed baseball games
Last 4 November 2019, three astronauts enjoyed a baseball game at the International Space Station (ISS). In a video tweeted by astronaut Jessica Mir, she is seen throwing the ball herself, while Christina is the coach catcher.
Andrew Morgan is using the flashlight as a bat. In the video, she was caught out by Jessica Mir at the very first ball. Astronauts Jessica Mir and Christina Koch, who played baseball at ISS, made history for the first time only two months ago with the Women's Space Walk. Both of them strolled in space for about six and a half hours.
The spacewalk, which took place on 18 October, was earlier scheduled for 29 March this year. According to NASA, Annie McClain was part of that campaign with Christina Koch.
However, the lack of a suitable spacesuit in the ISS for McClain was postponed at the time. McClain had earlier stated after the spacewalk that the upper portion of the spacesuit should be medium size for him, while the ISS had a larger size. So that suit was then given to Nick Hughes. Before the spacewalk, the spacesuit must fit into the astronaut's body.