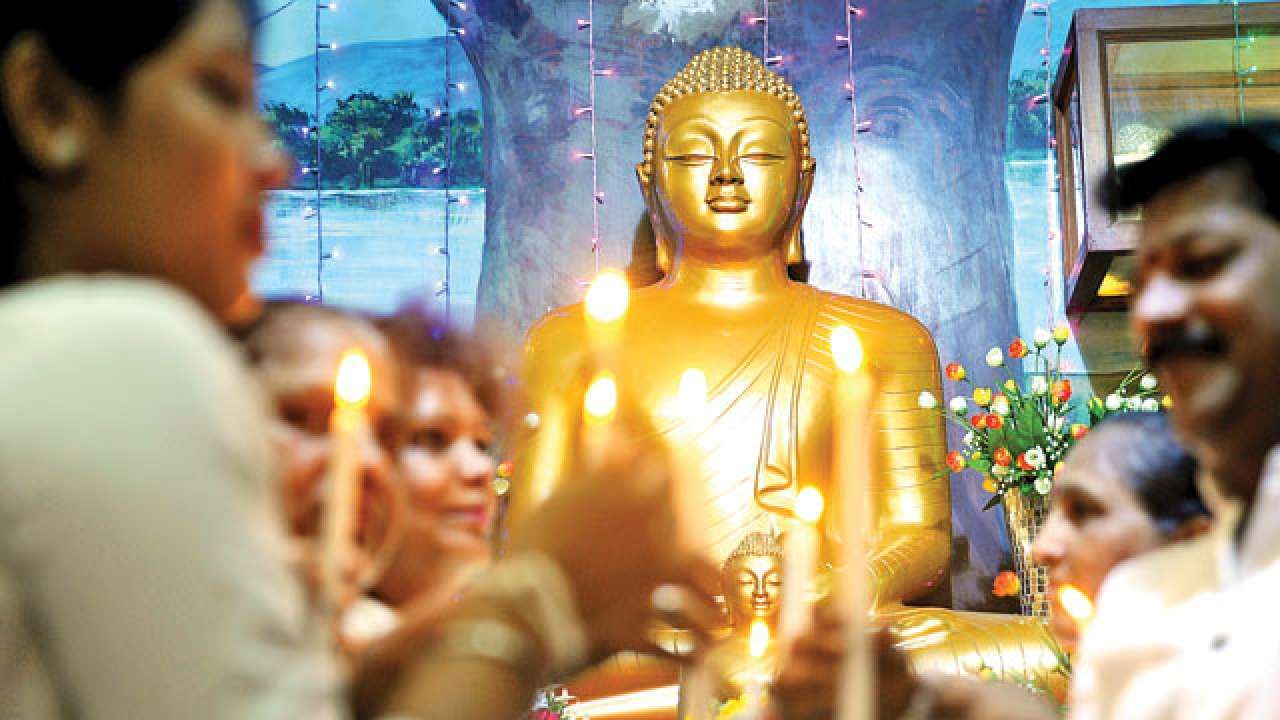 Buddha Purnima 2021: Lord Gautama Buddha gave formulas to make life happy and successful Vaishakh month is very dear to Lord Vishnu

Buddha Purnima 2021 is celebrated with great enthusiasm not only in India but also in many other countries of the world.
Vaishakh Shukla Purnima is called Buddha Purnima or Peepal Purnima. This time this full moon will be celebrated on 26 May.
The full moon of each month is also dedicated to the follower of the world, Shri Hari Vishnu Bhagwan (Sathya Narayana).
Vesak' on this day in Sri Lanka Which is definitely known as Vaishakh.
On this day, Buddhist congregants gather in Buddhist viharas and monasteries to worship together.
Also Read : International Dance day 2021: Know its history and importance
In the Puranas, Mahatma Buddha is considered the ninth incarnation of Lord Vishnu.
There are many such incidents related to the life of Gautama Buddha, in which the sources of happy life and success are hidden.
If these formulas are removed in life, then we can avoid many kinds of troubles and can easily move towards our goal.
Mahatma Buddha said that craving is the root cause of all sorrows. Due to craving, man is inclined towards various things in the world,
and when he cannot get them or when they get destroyed then he feels sad.
A creature who dies with craving, still takes birth from his inspiration and continues to live in the grief cycle of the world.
Thus, the path of renunciation of trishna is the path of salvation. That gives the path to the diagnosis of grief.
Mahatma Buddha gave his first sermon at Sarnath, his first sermon known as 'Dharmachakra Pranthan' which he gave to five monks on the day of Ashadha Purnima.
Without discrimination, people of every class took refuge in Mahatma Buddha and followed his teachings.
In a few days, the 'Buddha Sharanam Gachchami, Dhamma Sharanam Gachchami, Sangh Sharanam Gachchami' echoed all over India.
He said that not only the meat eater is impure but also anger, adultery, deceit, deceit, jealousy and condemnation of others makes a person unholy. It is necessary to live a holy life for purity of mind.
The preaching of Lord Buddha lasted for 40 years. Finally, at a place called Pavapuri in Kushinagar, Uttar Pradesh, at the age of 80 years BC.
Mahanirvana was attained on the full moon day of Vaishakh in 483. On the occasion of Buddha Purnima,
a huge month-long fair is organized at Mahaparinirvana Temple in Kushinagar,
which attracts millions of Buddhist followers from all over the country,
and under the Bodhi tree (Peepal tree) in Bodh Gaya on this day.
On the attainment of enlightenment, the roots of this tree are worshiped by sprinkling milk and fragrant water.