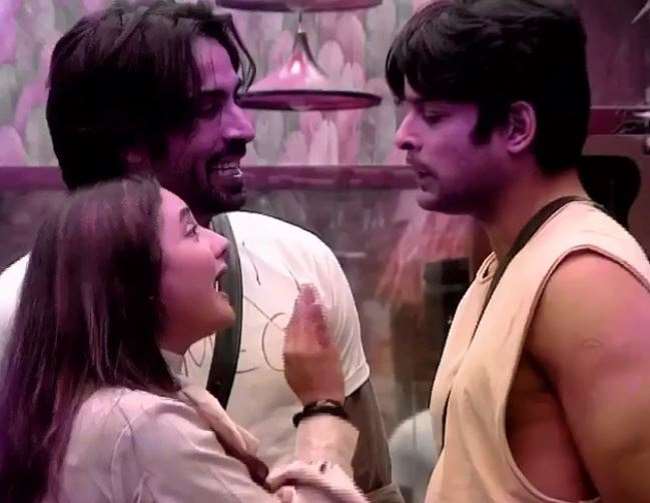 Bigg Boss 13: Siddharth Shukla and Rashmi Desai fight again on 'Maid'!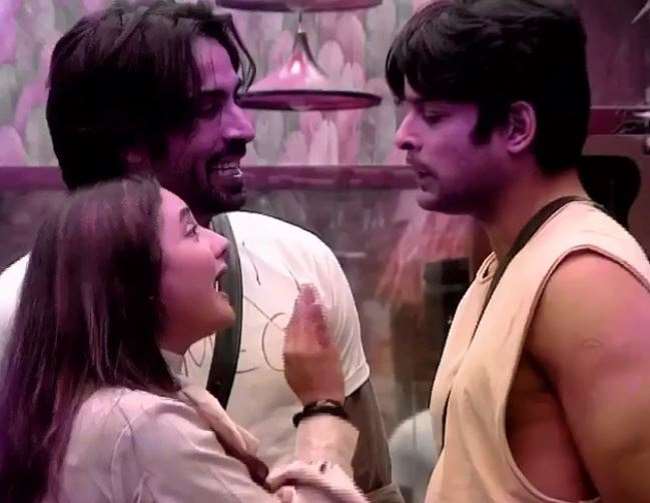 New Delhi, JNN In today's episode of Bigg Boss 13, Siddharth Shukla and Rashmi Desai are once again in the air. Siddharth Shukla calls him a maid after Asim Riyaz's instigation. Rashmi Desai is calling Siddharth Shukla a coward. Calls: Vikas Gupta also flashes on Asim Riaz that he is deliberately provoking Siddharth.
Arhan Khan arrives between Siddharth Shukla and Rashmi Desai's quarrel and after that there is a fierce debate between Arhan Khan and Siddharth Shukla.
Asim Riaz says that the mouth gutter of Siddharth Shukla never closes. Before this, Rashmi Desai says in front of the camera that people should stop talking about her and Arhan Khan because once she comes out, she will see all those who are spreading wrong things about her. There are reports of affair between Arhan Khan and Rashmi Desai, but many wrong things are also going on with Arhan Khan.
Due to this, he is being discredited. Rashmi Desai starts crying in front of Arhan Khan and says that she knows what is true and she is with him. After this Siddharth Shukla has a dispute with Arhan Khan and Vikas Gupta, Mahira Sharma, Aarti Singh and Shehnaz heartily say that they are all deliberately behind Siddharth Shukla. He provokes them and then fights with them. This all happens during the task of appointing Asim Riyaz as the police of the house.
After this, Vishal Singh also confuses the same thing with Siddharth Shukla. He tells them to learn Tamizh. Rashmi Desai calls Siddharth Shukla as lowly and cheap. After this, Rashmi Desai crying in front of Shefali Bagga, calls Siddharth Shukla very bad. Rashmi Desai calls Siddharth Shukla's mother as a maid. On this, Siddharth Shukla loses his temper. Vikas Gupta tells Madhurima Tuli that he has not said anything like this.