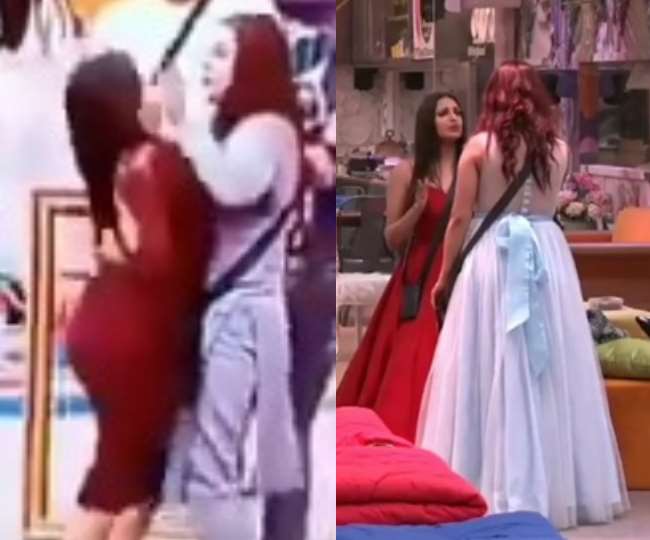 Bigg Boss 13: Himanshi and Shahnaz's old rivalry openly exposed, scuffle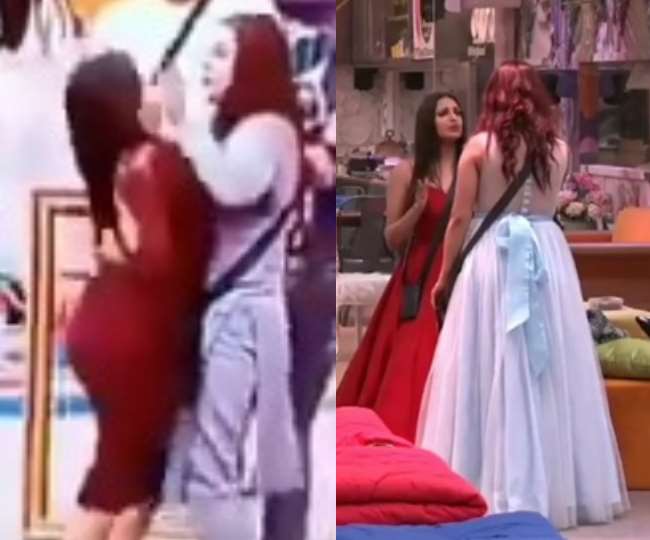 New Delhi The biggest entertainers of 'Bigg Boss 13' Shahnaz Gill and Himanshi Khurana are old enemies. But in the show, both of them kept a distance from each other so that there was no fight over anything. Himanshi has been on the show for two weeks, but has not spoken properly to Shahnaz. Although Shahnaz tried to befriend her, Himanshi flatly refused to forgive him.
In two weeks neither Shahnaz was seen chewing on Himanshi … nor Himanshi was screwing with Shahnaz. But now the enmity of both of them is going to be revealed. Not only this, there will be a scuffle between the two in the upcoming episode. In fact, this week's 'Shahnaz's Swayamvar' task saw a lot of tension among the family members. Where on one side Siddharth and Asim were seen losing themselves. At the same time, due to resolving the dispute of both, the family divided into three groups. One group who is with Siddharth, one who is with Asim and one who is not involved in this battle.
During the talk, the family members alleged that Himanshi had beheaded Asim, so he was becoming so aggressive. At the same time, Shefali, Aarti and Himanshi accused Sana of setting fire between Siddharth and Asim. In the upcoming episode, it will be shown that Himanshi and Shahnaz will come face to face on something. Himanshi would say to Shahnaz that 'you had left me out'. After this, Shahnaz will get angry at Himanshi and there will be fierce debate between the two. During this time Himanshi will lose her temper and push Shehnaaz.