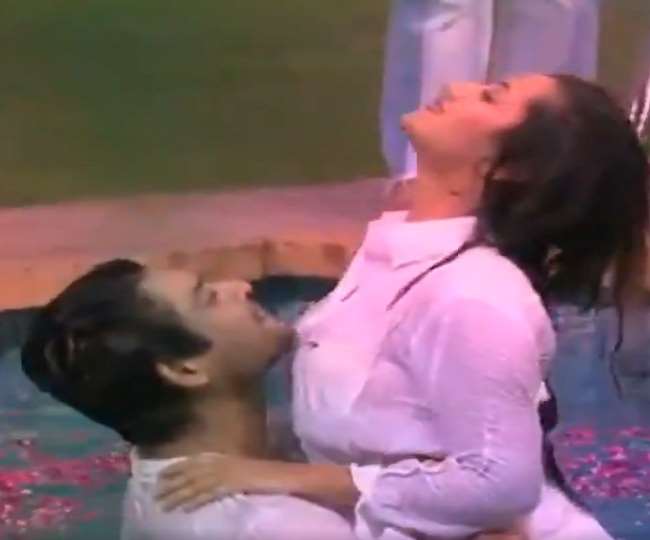 Bigg Boss 13: Siddharth Shukla and Rashmi Desai will be seen romancing in swimming pool, watch video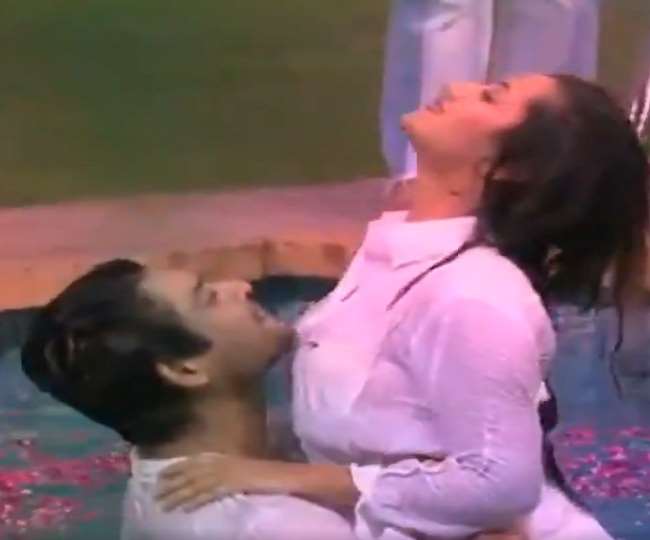 New Delhi ' Bigg Boss 13′ is going to start with as much romance this week as the screaming of the last week. And romance will also happen between two members who are known enemies of each other. In the upcoming episode, Siddharth Shukla and Rashmi Desai will be seen in a romantic mood. Siddharth and Rashmi have shown a tension with the beginning of the show. Both have had a lot of quarrels, which made the family even nervous. But now there will be romance between the two and seeing the two romancing them, the eyes of the family will be wide open.
Colors tweeted on his Twitter handle a video of the duo's romance in which the two are seen romancing in the pool. Actually, Siddharth and Rashmi have worked in a TV serial 'Dil Se Dil Tak' before appearing on this show. Both played the role of husband and wife in that serial. The onscreen chemistry of both was quite good in that serial. The same chemistry of the two will be repeated today in Bigg Boss house.
In the aping episode, it will be shown that all the householders gather in the living area after which a clip of Siddharth and Rashmi's serial plays on their sane TV. On seeing this, the householders become very happy. Sana says on this, 'You two look so good together, why don't you stay together'. After this, Siddharth and Rashmi will be seen romancing from the bedroom to the swimming pool.