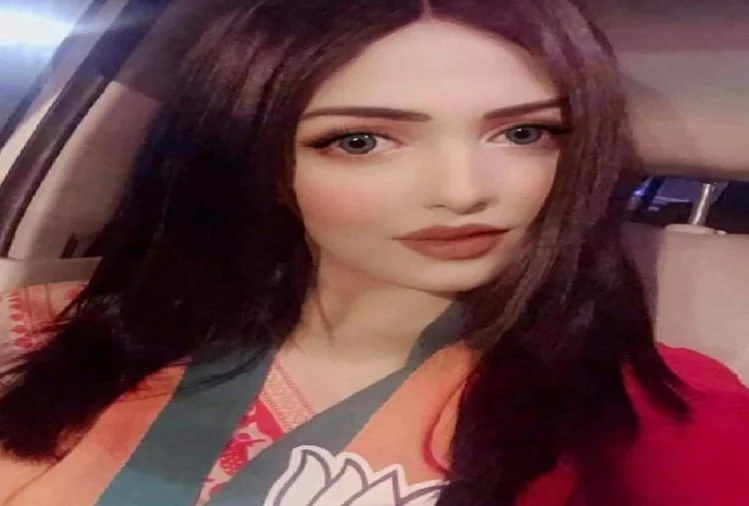 Pamela Goswami: BJP's youth leader Pamela Goswami caught with cocaine, arrested by police

West Bengal BJP Yuva Morcha leader Pamela Goswami and her close friend Probir Dey have been arrested
From New Alipore in South Kolkata with 100 grams of cocaine. Kolkata Police has informed that Pamela Goswami,
A supervisor of the BJP Yuva Morcha and general secretary of Hooghly district and a friend of hers were identified on Friday as Prabir Kumar Dey.
A police officer said that both were riding in a car.
Police said about 100 grams of cocaine have been recovered from Goswami's bag and other parts of the car.
Also Read: Mithun Chakraborty: Bengal assembly elections: speculation market heated up by meeting Mohan Bhagwat
On the basis of a tip-off, the New Alipore police station arrested Goswami when she was going to park her car, an official said.
It is being told that the police stopped Pamela's car on the road in New Alipore during checking.
After this, Goswami and his car were searched.
In such a situation, the police got a total of 100 grams of cocaine from his bag and car.
The price of 100 grams of cocaine in the market is being reported in millions of rupees.
Let me tell you, along with the BJP leader there was a Central Security Force guard posted under his protection.
The police are currently taking further action in the entire case.
"Goswami was involved in drug trafficking for some time," the official said.
Today, we received information that she along with her colleague Prabir were coming to supply drugs to the buyer.
The officer said, "Investigation is going on in this case.
" We are trying to find out if he is a part of any drug gang? "
Meanwhile, BJP has said that the role of police in the case of recovering drugs is doubtful.
However, if Goswami is wrong, the law should do its job.
BJP MP Lockett Chatterjee said, "In the past, we have seen that the state police have included the names of many BJP workers in arms cases.
I have not been able to get much information about this matter, so I am not in a position to tell anything more now. "
Meanwhile, state minister and senior Trinamool Congress leader Chandrima Bhattacharya accused the BJP of targeting It is a shame that even women of the party were found involved in such illegal cases.
Significantly, the New Alipore Police has also arrested 26-year-old Somnath Chatterjee on Friday.
He has been arrested in connection with the seizure of about 90 grams of narcotics (suspected cocaine).