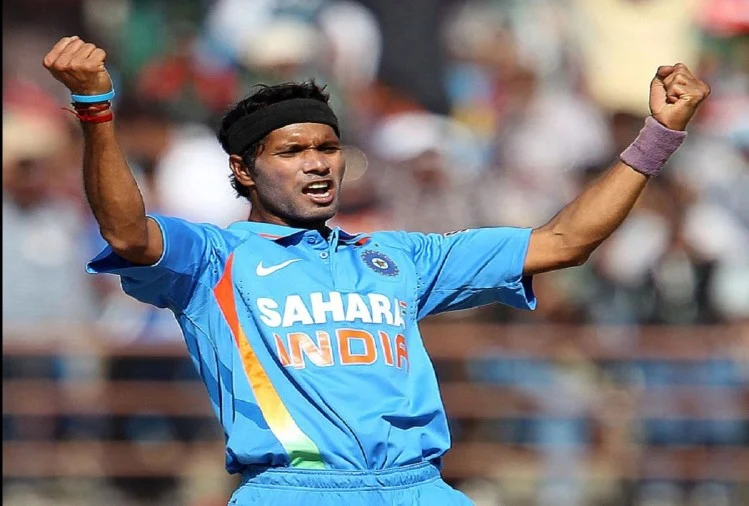 Ashok Dinda : Now Bengal pacer Ashok Dinda will play from Goa, signed for one season

Former India fast bowler Ashok Dinda will represent Goa in the upcoming season
After being ignored by Bengal in the last domestic season. Due to Corona, however, there is skepticism at the start of the domestic season.
Goa Cricket Association secretary Vipul Phadke said, "We have signed a session with Dinda if the session starts."
He has taken 12 and 17 wickets in 13 ODIs and nine T20 matches for India respectively.
Also, Read Sonali Vishnu Shinget: When I started playing kabaddi, there was no money to buy shoes.
Describing himself as a victim of politics when the state team did not get a chance, Dinda announced last year that he would not play for Bengal.
Bengal was runners-up in the Ranji Trophy in the 2019-2020 season. Dinda was dropped from the Bengal squad after differences with Bengal bowling coach Randev Bose.
The 36-year-old was accused of publicly mistreating Bose and creating rifts within the team.  Coach abused this pacer who once played in Team India!
Fast bowler Ashok Dinda, who was ruled out for disciplinary reasons during the Ranji Trophy season last year, described himself as a victim of Bengal cricket politics, saying he would make a strong comeback with a new team this season.
Dinda told that talks were going on with some of his teams and he would soon apply for a No Objection Certificate to the Bengal Cricket Association (CAB).
Dinda, who now took 420 wickets in 116 first-class matches, said, "I will not be part of the Bengal team, that's for sure.
Now the example of Sushant Rajput
" I made this decision in the last session itself. This is my personal issue. ' An example of Sushant Singh Rajput
He said, 'You saw what era (actor) Sushant Singh Rajput had gone through. It is the same everywhere, but I am mentally strong and I cannot break down due to anyone.
' Dinda, who played 13 One-Day and nine T20 Internationals for India, said, "I will play for any other state. Discussions are going on with some of my teams, but I have not decided yet which team I will represent next season.