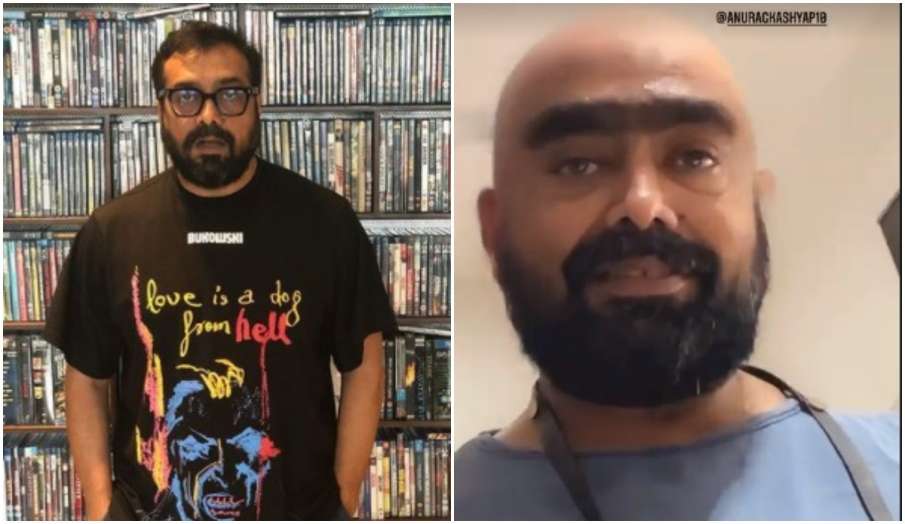 Anurag Kashyap's first glimpse after angioplasty, daughter Alia shared video

Alia has shared a short clip, in which Anurag Kashyap is seen in a very different look after undergoing surgery.
Famous director and producer Anurag Kashyap underwent an angioplasty after his health deteriorated. Now his first picture has come out.
His daughter Alia Kashyap has shared her glimpse on Instagram status after undergoing surgery.
Alia has shared a short clip, in which Anurag Kashyap is seen in a very different look. He is wearing a t-shirt of blue color.
Also Read: NCB arrested Siddharth Pithani, a close friend of Sushant Singh Rajput, know who is Pithani
A black mask hangs over the neck. Looking at the camera, they say – "I am so blind" and after this some girls laugh.
View this post on Instagram
Let us tell you that a few days ago he had complained of mild chest pain, after which he got an investigation done.
Investigations revealed that he had blockage in his heart, after which doctors advised angioplasty.
His surgery was also confirmed by his spokesman. Filmmaker Anurag Kashyap has completed shooting for his upcoming film 'Dobara'.
The film stars Taapsee Pannu with her 'Thappad' co-star Pavel Gulati. The film is presented as a thriller.
In this film, Pawel Gulati will be seen in the lead role along with Taapsee. The shooting of this sci-fi thriller film ended in March this year.
Anurag and Taapsee have previously worked together in the film Manmargiyaan. Let me tell you that in the month of March, IT Red was in the house of filmmaker Anurag Kashyap and actress Taapsee Pannu, for which he was in the headlines.
Both the locations in Mumbai and Pune were raided. Anurag Kashyap's statement was also recorded at a hotel in Pune.
During which his phone was confiscated. Not only this, Anurag's laptop and phone were sent for forensic investigation.