Acid Survivor Lakshmi Agarwal's daughter watched her film 'Chhapak', this was her reaction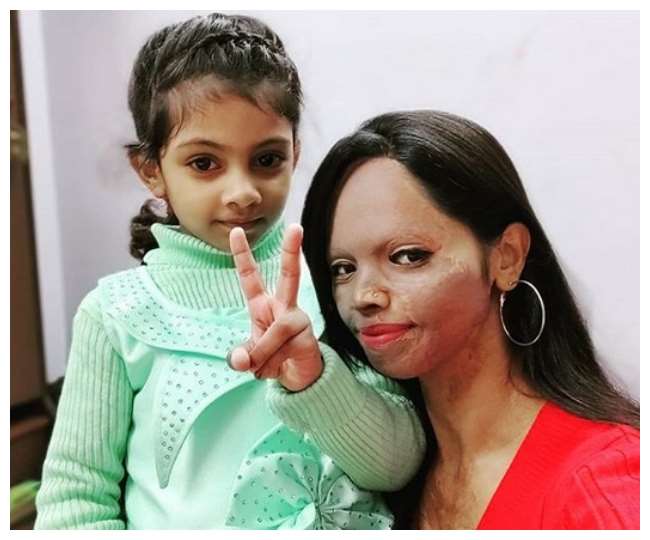 New Delhi 'Chhapak', a biopic on the life of Laxmi Aggarwal, a resident of Delhi, has released in theaters on January 10. Deepika Padukone played the character of Lakshmi in this film. Deepika's character in the film was titled 'Malati'. The movie featured every aspect of Lakshmi's life that people wanted to know about. From the audience to Bollywood celebs, the film 'Chhapak' was praised. At the same time, Laxmi Aggarwal's daughter Pihu gave her rejection after watching the mother's entire film.
Director Meghna Gulzar's film 'Chhapak' is a campaign through which there is an attempt to bring change in the country and society. 'Chhapak' is a film made on the real events in the life of Laxmi Agarwal. Recently, Acid Attack Survivor Lakshmi Aggarwal has seen the film with her daughter Pihu. Lakshmi had no idea about the reaction of her daughter Pihu about the film. However Pihu watched the film till the end. Pihu also asked all his questions one by one, which was answered by Lakshmi Agarwal.
Laxmi said, "After the film, she loved me a lot and also hugged Deepika." According to Lakshmi, Pihu was more mature than her age and is sensible. He understood all these things that happened to his mother that his mother had gone through some situation.
Let us tell you that Deepika Padukone's film 'Chhapak' has been tax free in the states of Rajasthan, Madhya Pradesh and Chhattisgarh. With this, the Uttarakhand government has introduced a monthly pension of Rs 6,000 / – for acid attack servants.