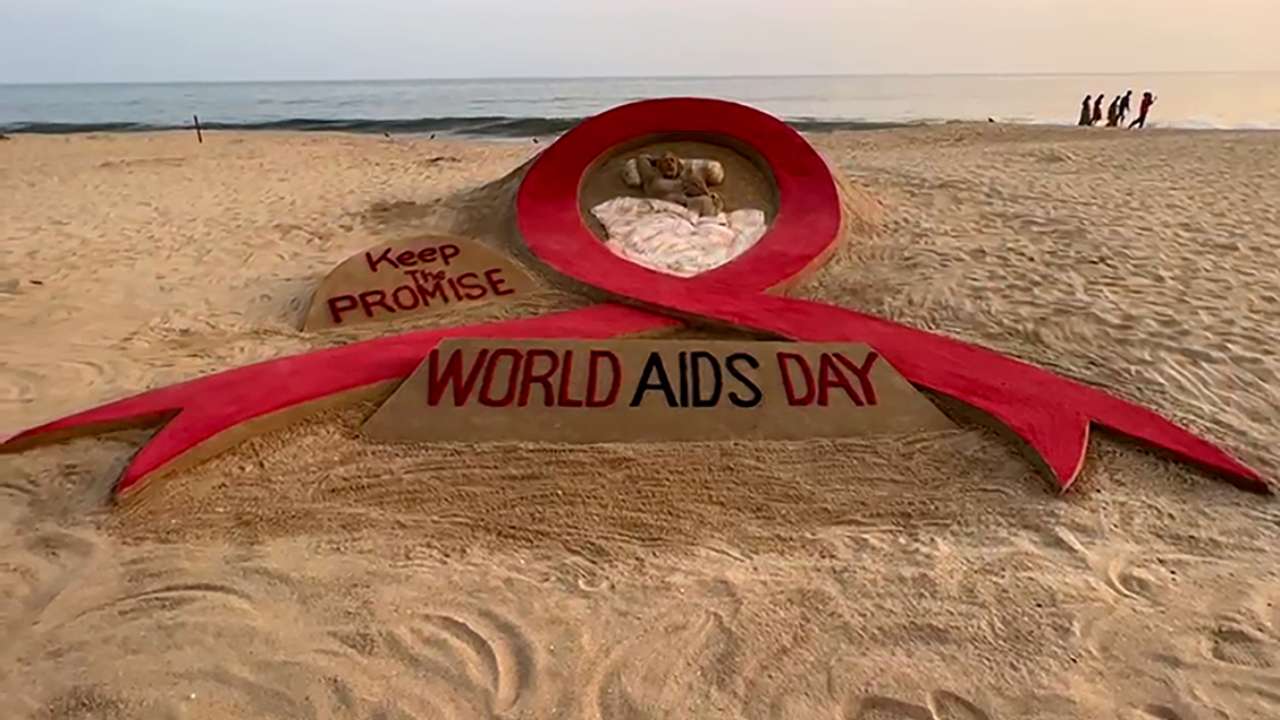 World AIDS Day Sand artist created beautiful artwork, candle was burnt in Siliguri to pay tribute to those who died of HIV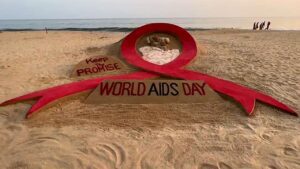 Siliguri's sex workers, health workers and AIDS patients gathered together on Tuesday on the eve of World AIDS Day, celebrated every year as an effort to help AIDS victims and eliminate misconceptions associated with the disease. Lighted candles and paid tribute to those who died of the disease. At the same time, sand artist Sudarshan Patnaik also made beautiful sand art on the Puri beach of Odisha. This time i.e. in 2021, the theme of World AIDS Day 2021 is 'End inequalities'. End AIDS'
The World Health Organization (WHO) says the main agenda for 2021 is to highlight growing inequalities in access to essential HIV services around the world. It further states that division, inequality, and human rights violations are among the failures that have allowed HIV to become and remain a global health crisis. The WHO also says that now COVID-19 is increasing inequality and disruption in services, making the lives of patients living with AIDS disease more challenging.
World AIDS Day was first celebrated on 1 December 1988. The purpose of celebrating this is to help people suffering from AIDS and to educate people by removing misconceptions related to AIDS.
World AIDS Day is celebrated every year on 1 December. The symbol of HIV is a red ribbon. There are a total of 50 thousand AIDS patients in West Bengal so far. According to UNAIDS, today, the world is far from meeting the shared commitment to end AIDS by 2030, not because of a lack of knowledge or tools to beat AIDS, but because of the structural inequalities that lead to HIV prevention and development. hinder proven treatment solutions.