Weekend Watch: These web series and movies can make your weekend home at fun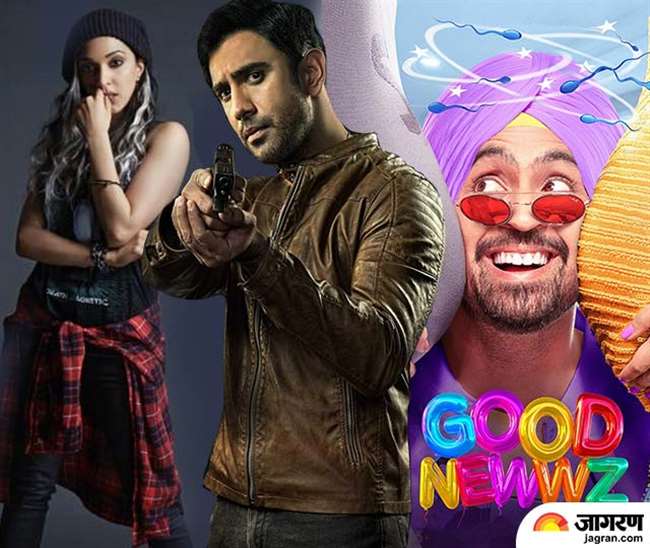 New Delhi Weekend Watch : Amunan releases on Friday. After this, people often go to see them on weekends. You too will be thinking of making your weekend relaxing and entertaining. In such a situation, you might not feel like going out of the house. So, we have brought you some web series and movies that you can watch sitting at home on your mobile. Let's know …
1.Gilt- Kiara Advani is returning to the world of OTT once again. After 'Lust Stories', his digital film 'Gilti' is releasing on Netflix on 1 March. The film was produced by Karan Johar. 
2. Ye Ballet- Netflix released a web series called 'Ye Ballet' last Friday. It depicts the story of two ballet dancers living in Mumbai. It is directed by Soni Tarapurwala. If you have not seen it yet, this may be a good option. 
3.Panipat- Sanjay Dutt, Kriti Sanon and Arjun Kapoor starrer Panipat have also been streamed on Netflix. If you have not seen theaters and you want to watch a period Bollywood film, then this film is also in option.
4. Good News – Akshay Kumar, Kareena Kapoor, Diljit Dosanjh and Kiara Advani's latest film 'Good News' has been streamed on Amazon Prime Video. In such a situation, if you are in the mood to watch a comedy film, then this can be a good option.
5. Dambag 3- Weekend can be great for Salman Khan's fans. Salman's Khan's last film 'Dambag 3' has recently been streamed on Amazon Prime Video. 
6. Life is Good – Ashish Shakya's 'Life is Good' is also available on Amazon Prime Video for people watching comedy and stand-up comedy. This is the second comedy show after Veer Das, recently streamed
7. Tax of 2020 – If you are watching Alt Balaji's web series 'Class of 2020', then February 29 is going to be special for you. The final episode of the web series will be broadcast on this day.
8. It's Happened in Kolkata – The web series It 's Happened in Kolkata by Karan Kundra and Nagma Rizwan is also releasing on 29 February. It will be broadcast simultaneously on Alt Balaji and Zee-5.
9. Kaashmaksh – Emix Player's new web series Kaashmaksh has also been released on 25 February. It tells about five different stories. This web series stars Ejaz Khan in the lead role.
10.Pavan and Pooja – Mx Player has released a web series titled 'Pawan Aur Pooja' on 14 February. Many big Bollywood actors are seen in it. Sharman Joshi and Mahesh Manjrekar are also in the lead roles in this web series.
11. Operation Parinde – Zee-5's web series 'Operation Parinde' is streaming on February 28. It stars Amit Sadh in the lead role. He has previously appeared in films like 'Super 30' and 'Sultan'.