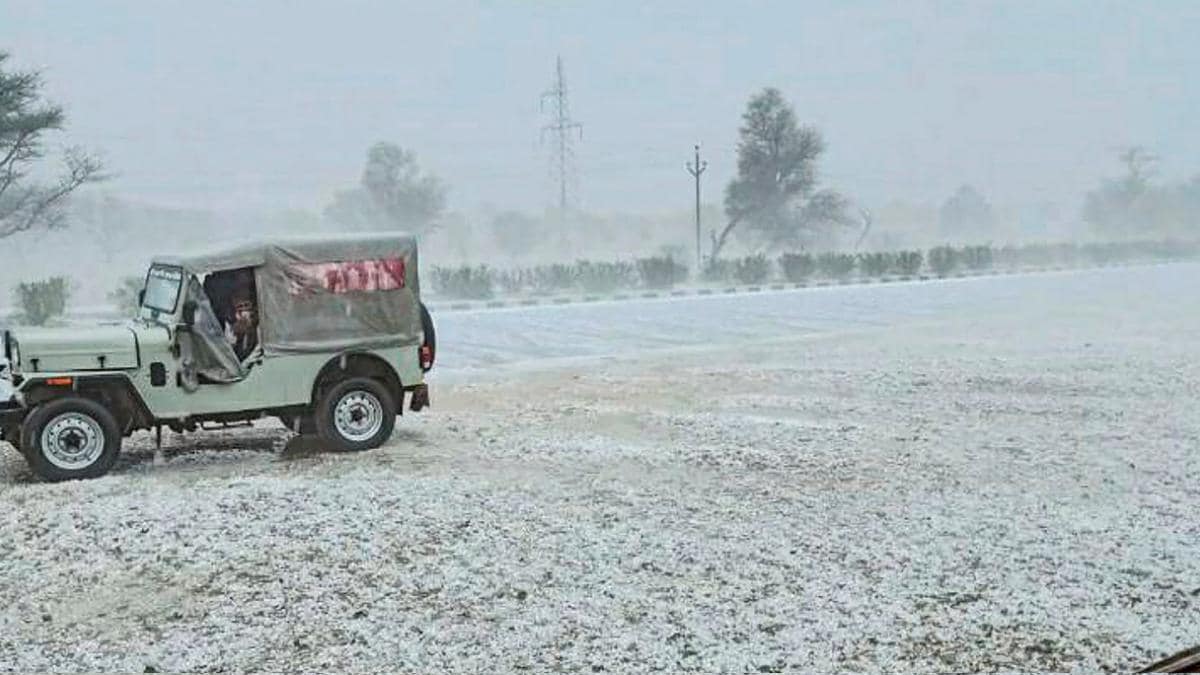 Weather Updates: Bad weather, rain in Delhi in the morning, heavy snowfall in the mountains

According to meteorologists, the Weather  current Western Disturbance will end on 6 January.
But the second one will come on 7 January and will show its effect. Due to this, the Weather temperature in Delhi will be around 8 degrees after 7 January.
The weather patterns have been severely disturbed throughout North India. The situation in Jammu and Kashmir is serious due to snowfall.
At the same time, its effect is being seen till Delhi. There is tremendous cold wave following snowfall in Jammu and Kashmir.
Its effect can be seen in the hilly states Himachal Pradesh and Uttarakhand as well as in the plains states Punjab, Rajasthan, Haryana, Delhi and Western Uttar Pradesh.
Not only this, along with Rajasthan's Pilani and Mound Abu, Porbandar in Gujarat has recorded a temperature of 3.3 degrees.
Snowfall continues in Uttarakhand and Himachal mountains. The Meteorological Department has issued a warning of heavy snowfall in the entire Himalayan region in the next 24 hours.
The meteorological department has issued an orange alert in 5 districts of Uttarakhand.
Orange Alert in
Delhi The rain has been continuing for the last three days in Delhi-NCR on Tuesday morning. For the next two days, the Meteorological Department has issued an orange alert.
The weather is expected to clear in Delhi from the afternoon of 6 January but there will be no relief from the cold.
According to the Meteorological Department, the second round of cold wave may begin in Delhi from January 7.
For the last two days, people of Delhi-NCR are facing three problems simultaneously.
Weather one, trouble three in Delhi, Delhi is in
the grip of winter at this time. But in this season, where the people of this place are facing the havoc of fog, the rain continues on the third day.
Between them, the temperature has increased slightly during the night, but due to the sun's hiding in the clouds, the maximum temperature has not been relieved.
Drizzle continued not only in Delhi but also in the surrounding areas for the third day. There was fog over the capital throughout the day.
Meteorological Department said, dense fog has been recorded in Safdarjung and Palam.
Rain started in Delhi on Saturday, which was at its peak on Sunday. There was a slight decrease in rain on Monday but the rain showers continued to rain.
Even on Tuesday morning, there have been raindrops in some areas.
Also Read : Weather Today