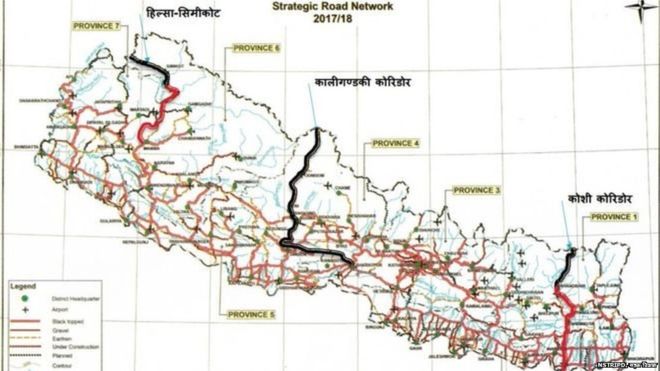 The road that passes through Nepal will connect China and India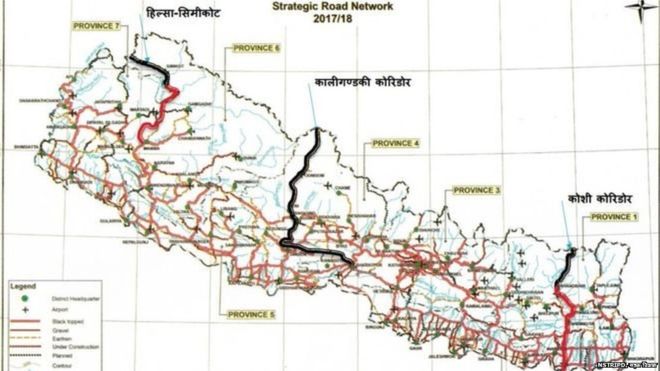 China's commitment to building the Kosi, Gandaki and Karlidhi corridors has also been reiterated in a joint statement issued by Nepal's Foreign Ministry.
At present, Nepal is constructing only the Kaligund corridor itself.
But after this joint statement issued by Nepal, it is expected that China will provide financial assistance in the construction of other roads connecting China and India.
Through the Belt and Road Initiative, China intends to expand the communication network through ports, roads, railways, and airports throughout the Himalayan region.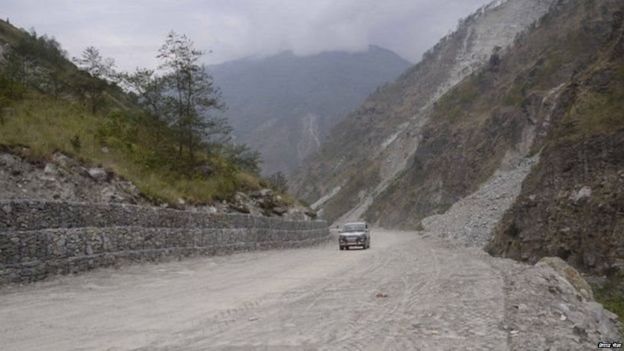 Road condition
Nepal has already signed up for the BRI project.
Officials say that all three roads will be included in this scheme.
Most of the roads in Kosi, Kaligundki, and Karnali corridors have been improved.
Similarly, there is also the goal of expanding the network by constructing additional roads in some places. Apart from this, the government also aims to widen these roads in two lanes.
Koshi Corridor
The length of the Koshi Corridor is about 5 km.
It connects Kimthanka on the Chinese border with the headquarters of Dhaman, Dhankuta, Tehrathum, Khandbadi, Sankhuwasabha, from Jogbani in Morang to Nepal-India border.
Shiv Nepal, head of the North-South Trade Route Extension Directorate under the Roads Department, says that the 3-km track of the road is still to be opened.
According to him, this area is rocky due to which it has been decided to give responsibility for the track to the Nepali army.
Along with this, there is a need to widen the road to other areas.
Kaligundki Corridor
Kaligundki Corridor is 5 km in length.
It connects the Indian border with Navalparasi of Nepal, Korla in the northern region of China.
The track is still to be opened in the rocky terrain near the Ramadi-Reiri section of Kaligundki Corridor.
Officials say that roads are being widened in other areas.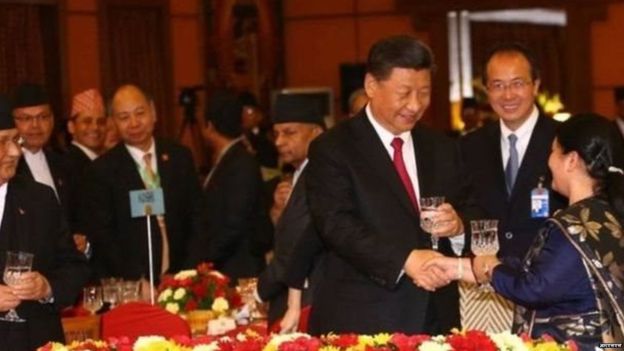 System corridor
It is the longest of the three corridors and it is believed that this corridor will connect India and China through Nepal.
The length of the road to be built in this corridor will be 5 km.
It is a priority for the state government to open 3 km of road track.
It is said that the Nepalese Army is working in some parts to open the remaining track while in some parts the road department is working.
Problem
Shiva Nepal says that at present, road construction work is going on fast.
He says that the target has been set to open the network of the three roads by the end of this financial year.
These three road networks connecting India and China through Nepal can be used as trade routes. This road network is being seen as national pride.
Project head Nepal says that many problems were faced for this project.
He says, "Due to high mountainous areas, it is a challenge for workers to remain there.
He said that till last year, due to the shortage of explosives also faced problems.
Although he definitely believes that there are no such problems now.
He said that one of the reasons for these problems was that there was a shortage of skilled craftsmen at that time.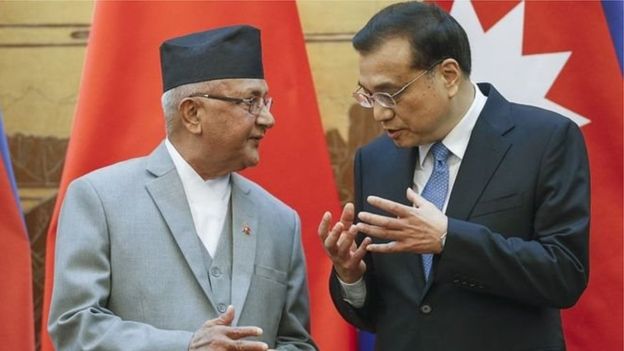 Analysis of Yuvraj Ghimire, senior journalist present in Nepal
As far as connectivity is concerned, China and Nepal will now be connected by five-six major roadways.
If you look at it in the context of India, then India has a good influence in Nepal for 12-13 years. But things started changing with India's role in political change here.
At that time India supported the US and the European Union and their presence in Nepal increased.
China took this as a strategic risk and invested considerable capital in Nepal to increase its presence.
That is why the presence of China in Nepal now looks quite extensive and powerful.
Now the question is, is it a matter of being unsafe for India?
Both China and Nepal claim that this will increase the flow of development on both sides. But this presence is also seen from a strategic point of view.
From that point of view, it is true that India has lost a lot in Nepal.
The big reason for this is that India has interfered a lot in Nepal's internal politics. He partnered with the Maoists whom India considers as terrorists in Nepal and helped to bring Nepal to the focal point of power by supporting them.
With this, the Nepali Congress and the Nepali monarchy, considered traditional allies of India, turned away from India.