Sushant Singh Rajput Case: Pooja Bhatt on the chat of Mahesh Bhatt and Riya Chakraborty – they were forwarded messages, I also got them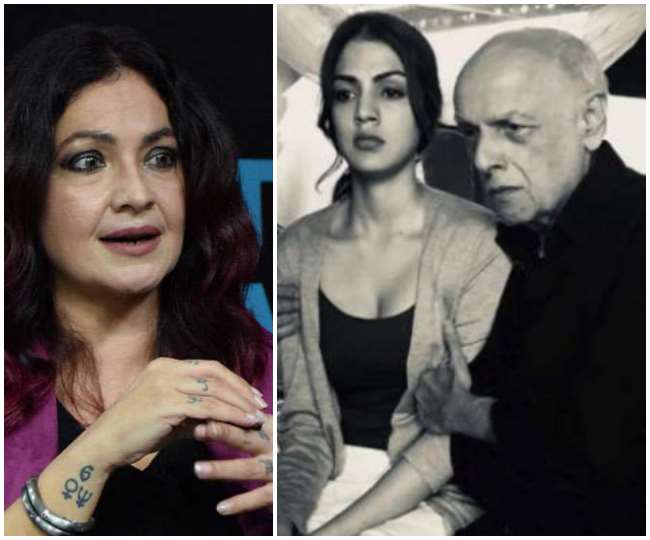 New Delhi Bollywood actor Sushant Singh Rajput case is revealing facts one after another. Recently, WhatsApp chat of Mahesh Bhatt and actress Riya Chakraborty went viral, after which people were questioning Mahesh Bhatt. However, in this case, Mahesh Bhatt's wife Soni Razdan and daughter Pooja Bhatt have come in support of the filmmaker. Pooja Bhatt referred to the message sent to Riya Chakraborty as a forward message and said that she sends such messages to everyone. Even Pooja Bhatt has shared screenshots of her chat.
Pooja Bhatt, while screenshot of the message sent by Mahesh Bhatt, has said that he sent the same message to me as well and he sent those messages to many more people. Pooja Bhatt says that even the filmmaker tweeted that message and it is a forwarded message. Pooja Bhatt told in a tweet that on June 9, she sent the people on her phone list and posted the same message on June 26.
In her tweet, Pooja Bhatt had expressed her anger on a channel which called Mahesh Bhatt and Riya Chakraborty's messages as exploitative. Pooja wrote- 'The message which the channel is saying is most exploitative. My father had sent that message to me too, and sent countless other people with me on the same day (June 9). Not only this, it was also posted on Twitter. Correct your facts. '
After this Mahesh Bhatt's wife Soni Razdan also supported Pooja retweeting Pooja Bhatt's tweet. In addition, he has also shared a screenshot of his chat box and said that he also received this message. He wrote in his tweet that we too get such messages everyday. He also expressed his anger at the media.