Sapna Chaudhary was caught in trouble again, in this case the police filed an FIR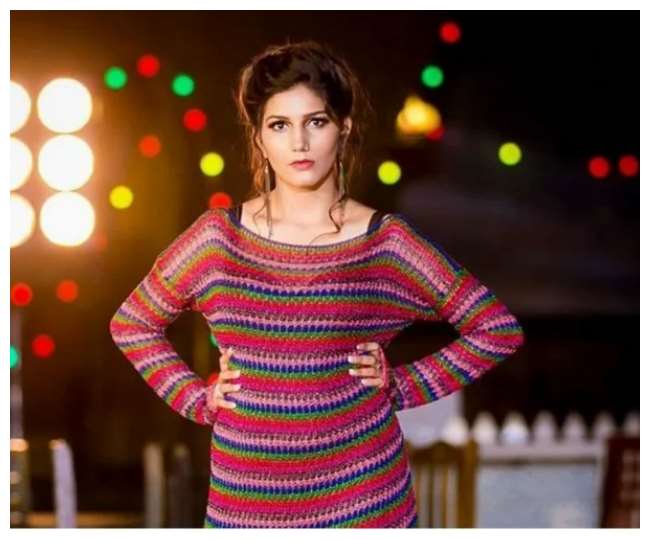 New Delhi Haryanvi Dancer, Singer and Actress Sapna Choudhary are unhappy that instead of decreasing, they are increasing. Recently, in the case of car accident in Gurugram, which took place on December 25, Christmas, the police have taken action and filed a case against Sapna. Police said Sapna Chaudhary's vehicle was also involved in the accident. Police have registered an FIR for Sapna not responding to the first notice.
Actually, in the case of car accident, when Sapna's car was confirmed to be that place, then the police sent Sapna to Natis. After this, when Sapna did not respond to that notice, the police registered an FIR for not responding to the notice. Sapna had said in one of her statements that she was not in the vehicle at the time of the accident and she is not seeking any kind of FIR in the case.
But then a case was registered against Sapna following the complaint of the canter driver. Let us tell you that the accident was wrongly overtake a mini truck under Hero Honda Chowk flyover of Gurugram after which the truck hit Chaudhary's vehicle from behind. Sapna's car is in bad shape. However, there is no news of Sapna getting hurt during this time.
Talking about dancer's workfront, Sapna Chaudhary is performing a lot in birthday parties and weddings. Recently she reached the birthday of the BJP MLA and danced fiercely. During this time the crowd had become so uncontrollable that people had climbed the tree to see their dance. People were watching the dance by climbing on the roofs of their houses to see their dance. During this time the video went viral.