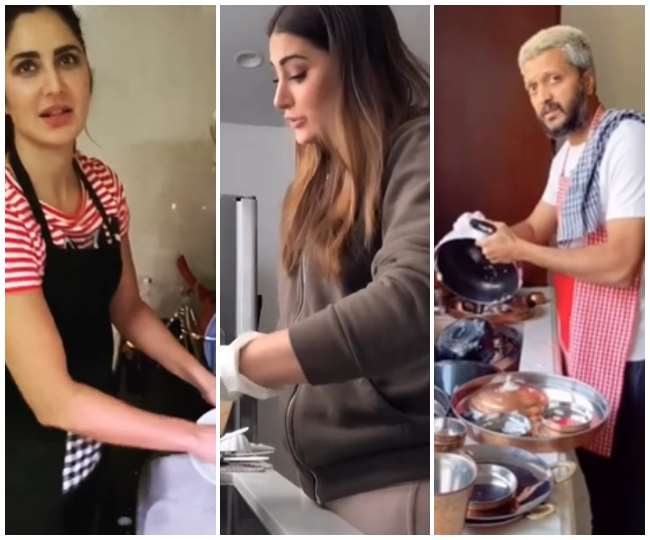 Now even the biggest stars of Bollywood are cleaning utensils.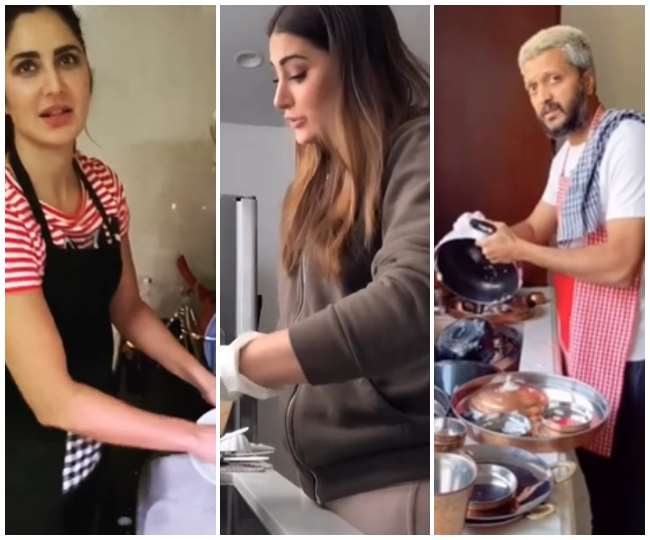 New Delhi The lockdown after the Corona virus has also packed Bollywood stars at home. In such a situation, the stars are doing their own housework as their hobby or compulsion. Many stars have shared videos of their work on social media. There are many stars who were seen cleaning utensils. In such a situation, we are telling you which stars were seen cleaning the dishes in the house …

Katrina Kaif

Katrina Kaif is doing housework herself these days. The actress is doing her workouts at home and is also doing her work. Recently, she shared a video of her, in which she was seen cleaning utensils and this video was also shared by Deepika Padukone.
Karthik aryan
Karthik Aryan is passing his time in lockdown in different ways. Many times Karthik Aryan is seen making people aware, once he has shared a video of cleaning his dishes. This video has told that right now Karthik has to do the housework himself.
Ritesh Deshmukh
A video of Ritesh Deshmukh was also revealed in which he was seen cleaning utensils. At the same time, his wife was getting her dishes cleaned in the kitchen. This video was also shared by Ritesh on Twitter.