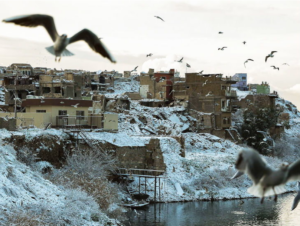 Iraq / snow for the second time in 100 years, 4 inches of snow fell in 48 hours; Performance continues for months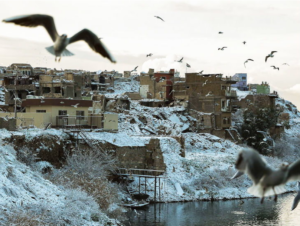 Baghdad. A rare sight has been seen in Iraq for the second time in a century. It has received more than 4 inches of snow in 48 hours. It is very difficult to get water in the Gulf countries, in such a sudden snowfall made the weather pleasant. The temperature dropped to 5 °. This snowfall of Iraq is said to be the most spectacular snowfall of the century. Earlier, there was snowfall in 2008, but it was not so. This snow was seen only in 1914.
According to the Meteorological Department, this trend of snowfall can last up to 48 hours. The white sheet of snow also appeared in the holy cities of Karbala and Mosul, including Baghdad. Snowfall is common in northern Iraq, but is rare in central and southern Iraq. Typically, Iraq has a scorching heat. In recent years, the temperature in Baghdad had gone up to 51 degrees in summer.
Changes in weather due to storms in Europe
According to the World Metrological Department, snowfall is rare in Iraq in February. The weather has changed in Europe due to storms and icy winds. The United Arab Emirates also received heavy rainfall last month. Climate change is the main reason for these changes. Meteorologists say that sea temperature affects the connective system.
Climate change has increased in the last few years due to climate change. Its effect is clearly visible. The release of greenhouse gases is also a major reason for this. Gulf countries emit large amounts of these gases. This was also the reason in 2018 that the weather was unusual and there was a drought. But the very next year, heavy rains and floods destroyed homes and crops. Since the beginning of this year, the weather has started showing different colors. The weather will change throughout the year.
People out of homes enjoyed snowfall.
Anti-government protests have been going on in Iraq for the last 4 months, but the demonstrations were also stopped due to snowfall. Demonstrations, blasts and arson caused snow to soothe people. People were seen enjoying the snowfall coming out of the houses and took pictures.