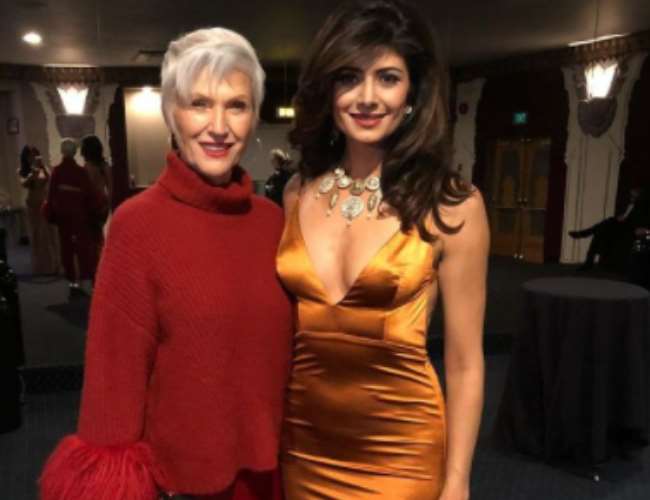 If you look away from the glamor of Pooja Batra, then see who is with her, the picture is going viral because of this woman!

Model and famous actress Pooja Batra may be some distance away from the screen,
Through social media, she has reached very close to her fans and fans. Pooja Batra's social media posts go viral.
Now such a picture of Pooja is going viral, in which apart from her glamor, people's eyes are fixed on a foreign woman. When people find out who this woman is, their mouths are wide open.
Actually, Pooja Batra has shared her old pictures on Instagram under Throwback Thursday. In these pictures, Pooja is looking very glamorous and beautiful wearing a golden-colored deep-neck gown.
Also Read: Khatron Ke Khiladi 11: Contestant of the show Anushka Sen turns corona positive, will the shooting stop?
Actually, the woman with whom Pooja is smiling in these pictures is none other than Maye Musk, the mother of the world's richest businessman Elon Musk.
View this post on Instagram
Pooja wrote in the caption – Powerhouse with Maye Musk. There has been a flurry of comments on this picture of Pooja.
Many domestic and foreign followers have liked and reacted to Pooja's picture. The picture is said to be from 2018.
By the way, Pooja shares a lot of pictures related to fitness and lifestyle in social media, which get a good response from users.
Let me tell you, Pooja Batra's first marriage was in 2010 with Dr. Sonu Ahluwalia, a California orthopedic surgeon.
She separated in 2010. She publicly admitted her relationship with actor Nawab Shah in June 2019 and got married in July in Delhi as per Arya Samaj rituals.
Talking about Pooja's films, she includes Virasat and Nayak with Anil Kapoor, Haseena Maan Jayegi with Sanjay Dutt, and Kahi Pyaar Na Ho Jaye with Salman Khan.