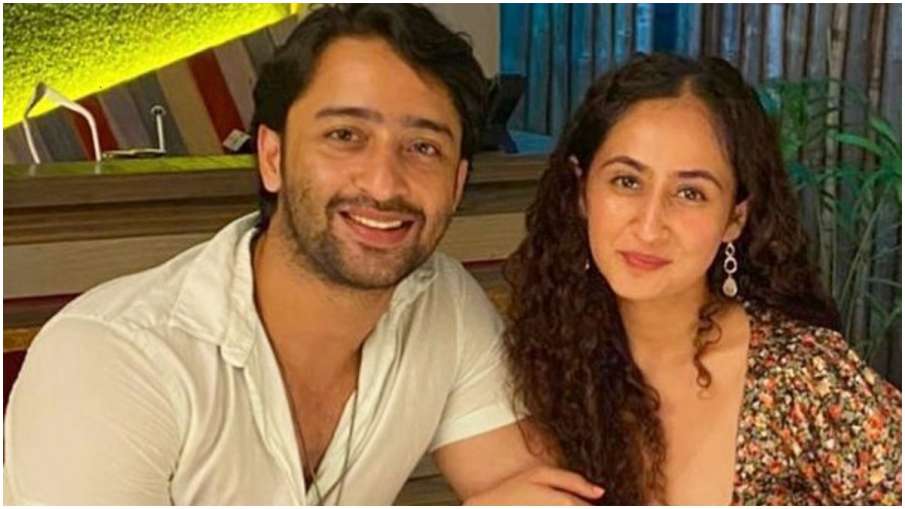 Good News: Shaheer Sheikh to become father, wife Ruchika Kapoor is pregnant – report

Shaheer Sheikh and Ruchika Kapoor tied the knot in November 2020.
Television actor Shaheer Sheikh recently broke the hearts of millions of girls when she got married to her long time girlfriend Ruchika Kapoor last year. Shaheer and Ruchika are once again making headlines as the news comes that the two are about to become parents and are preparing to welcome their first child. It is reported that a teeny member is coming to their home.
Also Read: Sushant Singh Rajput fans demand Salman Khan's 'Radhey' to be banned, #Boycott Radhe trend
According to a report in the Times of India, the power couple is excited with this news. Media reports also stated that Ruchika is in the first trimester of her pregnancy. The source said- "Shaheer is known for keeping a low profile in the media and does not like to talk about his personal life." They both look forward to adopting this new phase in their lives. "
Couple has not yet officially announced this news, the fans are definitely excited and the fans will be real happy when Shaheer himself confirms this news. Shaheer and Ruchika met a few years ago through common friends and started liking each other. Talking about his marriage, Shaheer had said, "Ruchika is an honest person. The best thing about our relationship is that we are friends first. As an actor, I have to pretend and play a character in front of the camera all the time, but I have found a partner with whom I myself am not a character. I have always said that I am a 'wanderer' and I have finally found the right partner. I look forward to my never ending journey with him. "
The most swoon-worthy couple on television right now is Karan Kundra and Tejaswi Prakash. After becoming close friends on "Bigg...