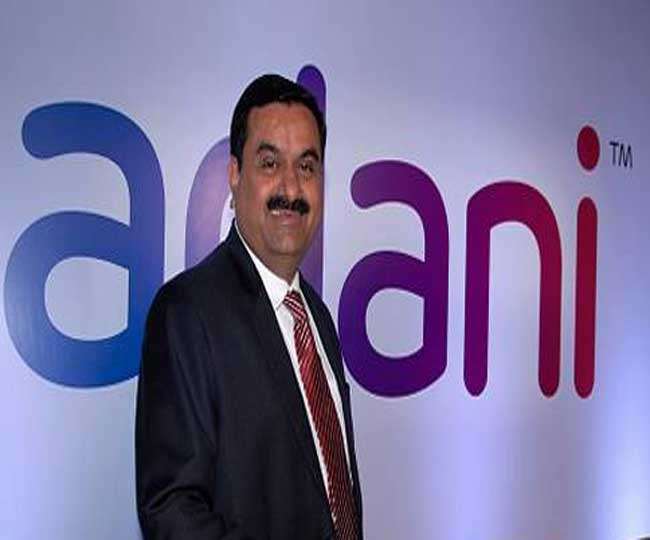 Gautam Adani becomes Asia's second richest person, know how much is his net worth

New Delhi, Business Desk. India's veteran industrialist Gautam Adani has become Asia's second richest person.
According to the Bloomberg Billionaires Index, Adani has achieved this position by surpassing Zhong Shanshan in China in terms of property. Gautam Adani's position in the list of global moneylenders has steadily improved due to the tremendous rise in the shares of Adani Group companies in the last few months.
He has reached 14th place in this list of Bloomberg. Mukesh Ambani, Asia's richest man, is ranked 13th. In this way, Adani is just one place behind Ambani in the Bloomberg list
According to the Bloomberg Billionaire Index, Adani's total net worth reached $ 66.5 billion. Adani's wealth has increased by $ 32.7 this year.
At the same time, Ambani's total assets are estimated at $ 76.5 billion. At the same time, Shanshan's total net worth has been assessed at $ 63.6 billion.
Also Read : WazirX Mim currency will compensate the loss of those who buy Shiba Inu, know how the loss was caused to the users
In February, Mukesh Ambani, chairman of Reliance Industries, once again became the richest person in Asia, overtaking China's Shanshan. In early 2021, China's industrialist Shanshan reached the sixth place in the list of world's richest people.
Shanshan's assets had increased significantly after the listing of his two companies.
Shares of Adani Green, Adani Enterprises, Adani Gas and Adani Transmission have seen tremendous growth in the last one year.
This has seen a huge jump in Adani's net worth. It is noteworthy that in the last one year, Adani Total Gas has given 1156%, Adani Enterprises has given 821 percent and Adani Transmission has given about 500 percent. Similarly, shares of Adani Green Energy and Adani Power have also seen a big jump.
Jeff Bezos of Amazon ranked first on Bloomberg's latest list. Huh. His total assets are valued at $ 188 billion. At the same time,
Bernard Arnault of France is second on the list with total estimated assets of $ 159 billion. Elon Musk of America is third on this list. His total assets are estimated at $ 157 billion.
At the same time, Microsoft's Bill Gates has total assets of $ 141 billion. He is ranked fourth on this list. Facebook's Mark Zuckerberg ranks fifth on this list.