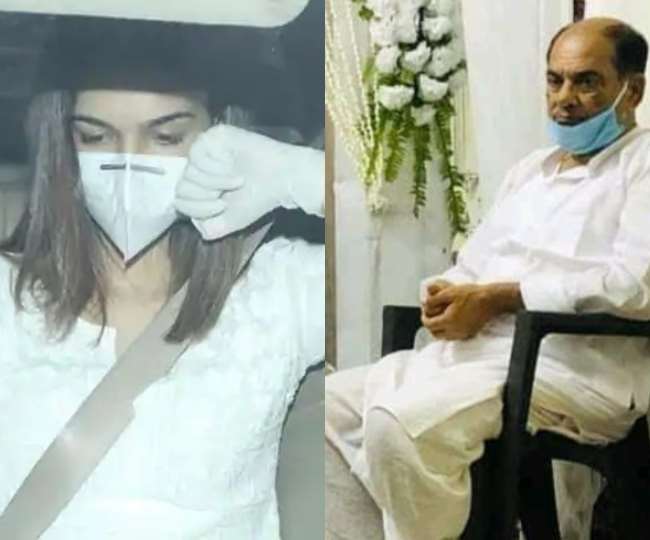 Father's statement came 12 days after Sushant Singh Rajput's death, 'Out of so many stars, only Kriti Sanon spoke to me'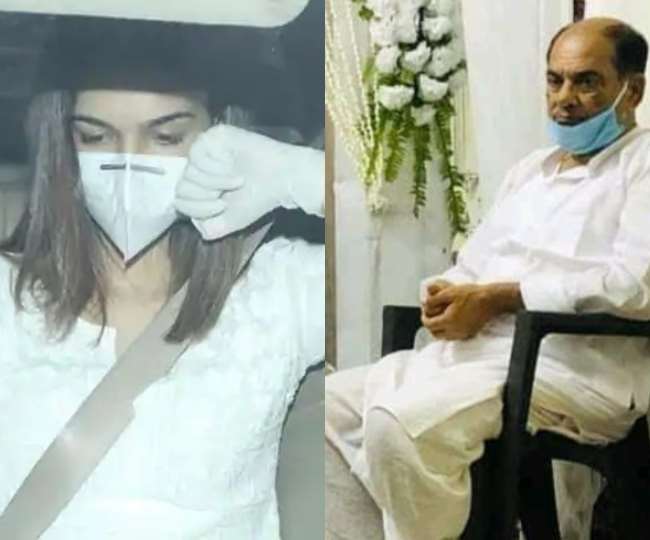 New Delhi The death of Bollywood actor Sushant Singh Rajput is a shock to everyone, which people are unable to forget even 12 days after his departure. On the evening of 14 June, when news came that Sushant had committed suicide by hanging himself in his house, everyone was shocked. Everyone from Sushant's fans to celebs shook this news. No one was willing to believe that Sushant could take such a step.

The actor's funeral was attended by many celebs including his girlfriends Riya Chakraborty, Shraddha Kapoor, Varun Sharma, Vivek Oberoi, Kriti Sanon. Now, 12 days after the actor's death, Sushant's father has spoken about it.
In a conversation with Bollywood Tadka, the father said that there were many stars when he came to Sushant's funeral, but no one went to him and talked to him. Father said, he stayed in Mumbai for three days, but no one came to meet him except Ankita, ex-girlfriend of Sushant.
How many people in the industry met him? On this question, the father said, 'There were many people but only Kriti Sanon was received from us. He sat and talked to us, but we did not say anything, we just kept listening to what she was saying. Everyone came, but everyone stayed away because of Corona virus. Because everyone had put a mask on the mouth, we could not even recognize anyone. Kriti Sanon was sitting next to us, so when someone told us that she was Sani, we came to know. But whether she was there or not, we did not even know that she was a smart girl and was telling us that she was a cute boy.