Dil Bechara Movie: Before the film's release, the director shared an emotional post for Sushant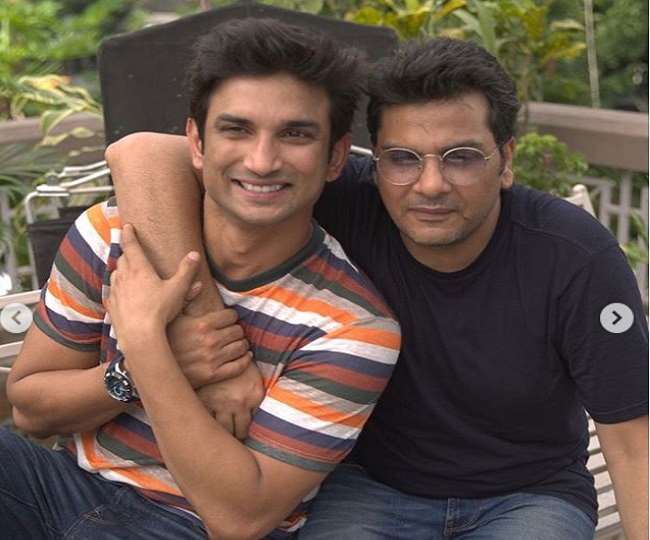 New Delhi Sushant Singh Rajput's last film 'Dil Bechara' is scheduled to be released today on Disney Plus Hotstar. Fans are very passionate about this film, and are just waiting for its release time. Sushant's film has also been promoted by many celebs. Sushant's film co-star Sanjana Sanghi and director Mukesh Chhabra are also constantly sharing memories related to the film on their social media account Instagram. Before the release of the film, Mukesh has shared an emotional video on his Instagram, which shows how much he misses Sushant.
The video that Mukesh has shared is during the shooting of the film. In this video, Sushant is seen dancing with the entire crew on the songs of Masti and Shahrukh Khan. Looking at Sushant in this video, you cannot guess at all that he was a victim of depression. While sharing the video, Mukesh has also written an emotional line in the caption. The director wrote, 'It is very difficult to talk about her in Tha' because she is together '.


Where and at what time the film will be released: 'Dil Bechara' will be released on July 24, information was already given. But Mukesh Chhabra shared the time of the release of the film through a post. Mukesh Chhabra told via a post on his Instagram that the film will release Disney Plus Hotstar on July 24 at 7:30 pm. While sharing the post, Mukesh wrote in the caption, 'We want to make it more special for all of you, so lock this date and time. Let's see it all together. At the same time, from different places (from their homes), becoming an audience.