After Sushant Singh Rajput's death, father is taking care of his doggie fudge, picture getting viral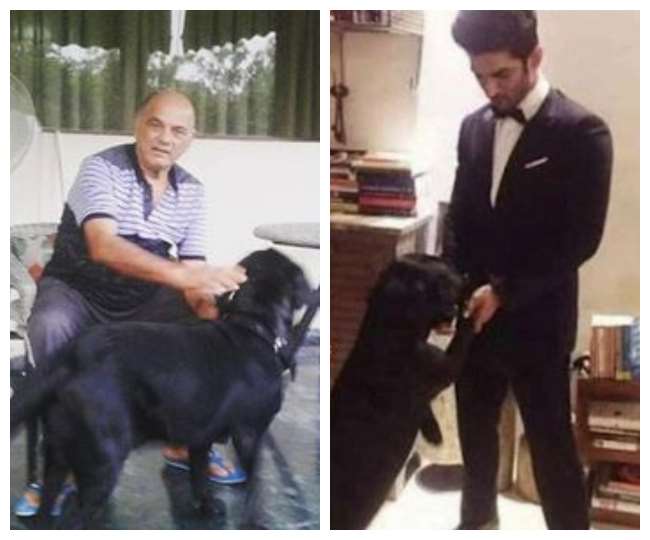 New Delhi His entire family has broken up after the demise of Bollywood actor Sushant Singh Rajput. It has been more than a month since his demise. Even today, it is very difficult for anyone to believe that Sushant, his smiling smile, is no longer in this world. Since the actor's death, the Mumbai Police has so far questioned over 2 dozen people. Many people are yet to be questioned.
Not only this, Sushant's fans and some Bollywood stars are also demanding a CBI inquiry. After Sushant's death, many pictures and videos of his most loved dog fudge have come out. In these pictures, Fudge was seen weeping in front of Sushant's picture. At the same time, another picture of Sushant's dog fudge has come out. This picture has been shared by her sister Shweta Singh Kirti.
Shweta Singh Kirti, sister of Sushant Singh Rajput, shared a picture of Dog Fudge on her Facebook account. While sharing the picture, Sushant's sister Shweta wrote in the caption, 'Dad with Fudge'. In this picture, Fudge is seen playing with Sushant's father KK Singh. In the picture, KK Singh is seen sitting on a chair and feeding Fudge. During this time, the bauding between the two can be seen clearly. After Sushant's death, his family brought Faz with him to Patna. Now taking care of him right there.