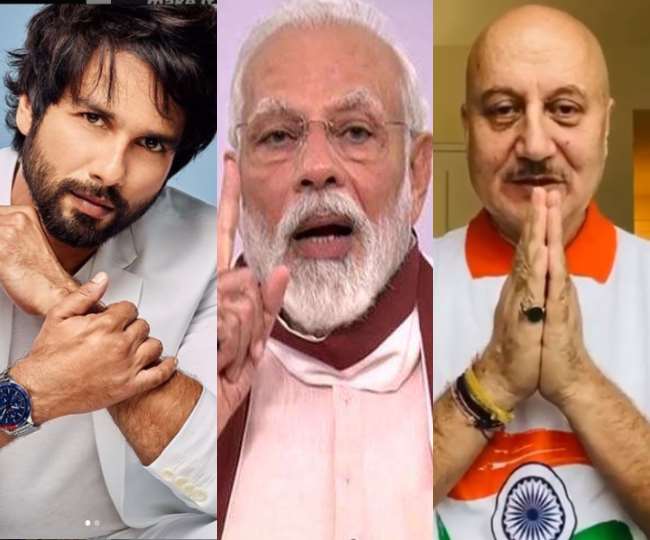 Celebs, including Anupam Kher, Shahid Kapoor, praised PM's speech, saying – 'When Modi ji speaks, the world listens'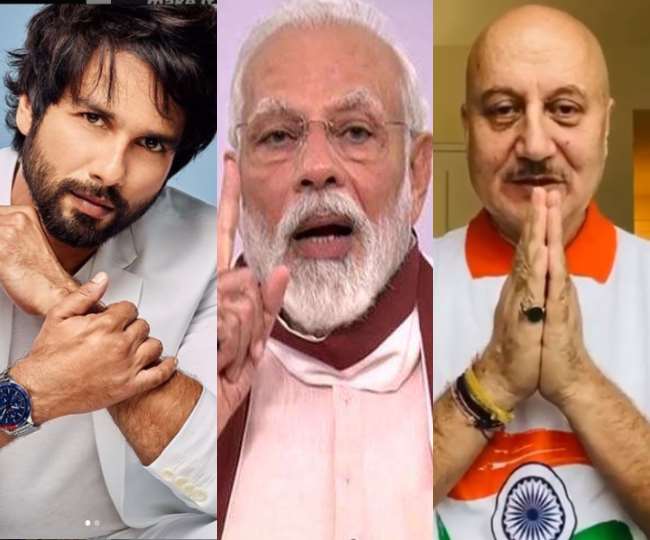 New Delhi Prime Minister Narendra Modi addressed the country once again at 8 pm on May 12, amid the ongoing war against the Corona virus epidemic in the country. In his address, the PM first mentioned some important things about the country's economy, followed by the lockdown 4.0. According to the Prime Minister, the lockdown will continue in the country even after May 17, but with some new rules. At the same time, the Prime Minister also mentioned the relief package of 20 lakh crore for the country, which the Finance Minister Nirmala Sitharaman will tell before May 18.
This speech of PM Modi is being discussed everywhere. While the common people are now waiting for the announcements of the Finance Minister, the celebs are also praising the PM's speech. Many celebs in the country including Bollywood actors Anupam Kher, Shahid Kapoor, Arjun Rampal have tweeted and praised the PM's speech. Anupam Kher tweeted on his Twitter handle, writing for PM Modi, 'When the Prime Minister of India @narendramodi speaks, not only the country but the whole world listens and takes inspiration. 130 crores Indians will carry the key to self-reliance. Our footsteps will kiss. That's how 20,00,000 crores look like – 20000000000000! Is math right? Maybe! #Jai Ho!
Shahid Kapoor tweeted, "Very powerful and inspiring speech given by Shri Narendra Modi."
Bollywood actor Arjun Rampal wrote, 'Wow 20 lakh crores !!! That's why this hour is needed … that's why Prime Minister Narendra Modi is our leader. Great news in this difficult time. # IndiaFightsCOVID19 #jaihind.