Bobby Deol shares new picture with son Aryaman, people said- 'Good looking more than Dharmendra'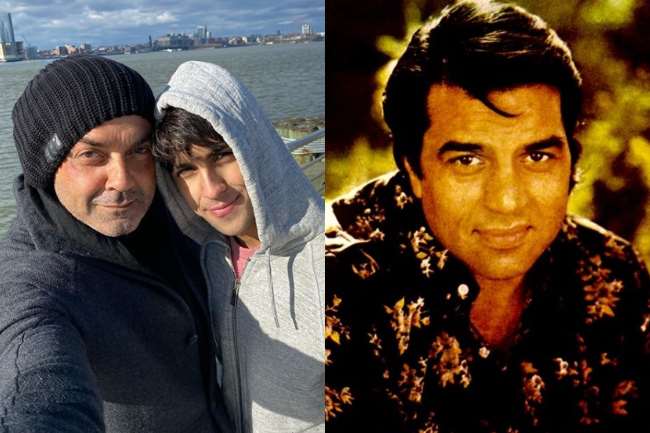 New Delhi The Deol family has a huge fan following across the country. Dharmendra and both sons Sunny and Bobby Deol have a large number of fans. Now the third generation of the Deol family is coming in people's eyes. Sunny Deol's son Karan Deol made his Bollywood debut last year with a film near Pal Pal Dil. However, Bobby Deol's son Aryaman Deol is such a star kid who makes headlines for his good looks even before appearing in films. Whenever a picture of Aryaman comes out, people like him.
On January 27, Bobby is celebrating his 51st birthday. On this occasion, he thanked friends and fans for wishing him through social media. Bobby posted a photo with son Aryaman and wrote – what better way than celebrating your 51st birthday with your best wishes. I am grateful for your love for my family and me. 
On this post of Bobby, actor-producer Nikhil Dwivedi, a friend of the Deol family, wrote- "Never thought anyone could look better or as good as Dharmendra." Now I am considering it again. "Nikhil, however, did not mention in his comment whether he was talking about Bobby or his son.
Bobby also shared a photo with Aryaman on Father's Day, which was well liked. With this photo posted last year, Bobby told that Aryaman has turned 18 years old.
Bobby also shared a photo with Aryaman on his 50th birthday last year. In the caption accompanying this picture, Bobby had told his son a sign of change. He was described as a friend of his son.