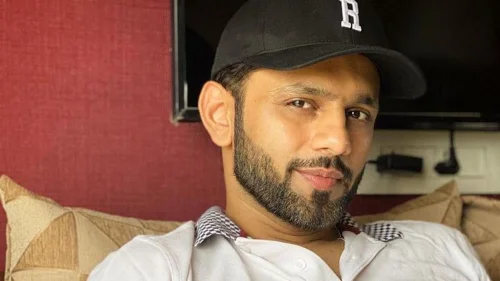 Bigg Boss: Fans are excited for Rahul vaidya's re-entry.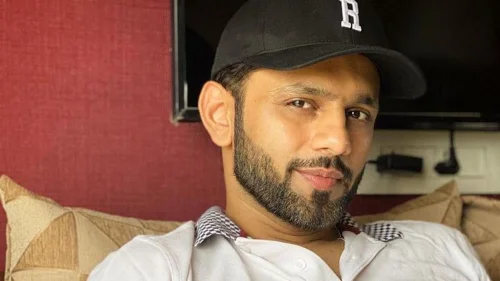 Rahul vaidya praised on social media.
Fans are really happy to see Rahul vaidya's entry and liked it a lot. One of the fans shared and wrote, Your entire journey made us cry, laugh, cheer, and emotional. we are waiting for this moment.
We have enjoyed every single moment of your Bigg Boss house in your whole journey. Every scene is like a gift for Rahul's fans. Many of these types of similar tweets are being done.
Entry and exit in Bigg Boss 14's house remain constant. Sometimes someone is going from home, sometimes someone is getting re-entry.
One such person is Rahul Vaidya who is now going to re-enter the show. Both fans and family are very happy and excited about Rahul's entry.
We Are With Rahul Vaidya is trending on social media since the news of Rahul's going home.
It is known that Rahul Vaidya takes the exit from the show in between.
In the finale of the show, Rahul said that he has to go home. They are missing their parents a lot. And they left the show in the middle and left incomplete. At that time Rahul,
Rahul Vaidya further said, "I wanted to leave because I did not want any candidate to go." Rahul Vaidya apologized to the show's host Salman Khan as well as the fans for their decision.
He said, "Forgive me that I am disturbing my fans but I don't think I can live here without my family.
The other thing is that I did not have a strong bond with anyone in the house, no one A person with whom I can share my feelings. "
Rahul Vaidya further said, "So I found it worthless to be in some a situation." Let me tell you, Rahul Vaidya decides to leave the house himself. To this, Salman Khan said, "No interest.
Hearing this from Salman Khan, Rahul Vaidya said that I want to explain the reason for this. Salman Khan refused, and said, "There is no need for this thing.
Please leave this house, Rahul." After which he left the Bigg Boss house and left.
Rubina Dilac and Jasmine Bhasin were in all three nominations. And Rahul was safe according to audience voting. But everyone was surprised by Rahul's sudden exit.
Now Rahul took entry in the weekend warrior. Salman Khan asked sharp questions to Rahul. The decision of whether Rahul can enter the house or not was left to the family.
All the family members agreed to bring Rahul back to the house.
After this, Salman said that now only Bigg Boss will tell when Rahul can enter the house. Everyone is very happy with Rahul's return.
Also Read: Aditya Narayan and Shweta Agarwal