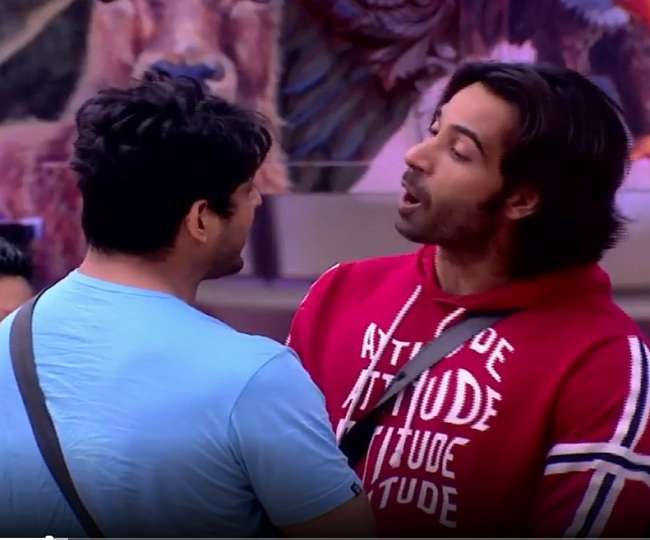 Bigg Boss 13: Arhan Khan became the new 'enemy' of Siddharth Shukla, Rashmi Desai debated
New Delhi In 'Bigg Boss 13' the new wild card entries have stirred up. Shahnaz Gill disintegrated before Himanshi Khurana's arrival, now Rashmi Desai's boyfriend boyfriend Arhan Khan is seen talking to Siddharth Shukla. Recently, there was a fierce debate between the two on Tuesday's episode too. Rashmi Desai's name also figured in this debate.
It happened that all the people were sitting and having food, then Siddharth and Arhaan started to be you. The talk grew so much that the two got up from the dining table and came face to face. Arhaan said 'I am one man army' on this, Siddharth said angrily that 'keeping her army in the border of her clothes will wreak havoc on the day she leaves the border'.
On this, Arhan said, 'I want to see how you create havoc'. After this, Siddharth said to Arhaan 'I had heard that you had said that after coming inside the house you wanted to worship my Rashmi and Aarti; After this Arhaan says 'You don't deserve to be reconciled'. After this, Arhaan leaves Siddharth angrily saying that 'Wherever you speak I will come and I will come alone'.