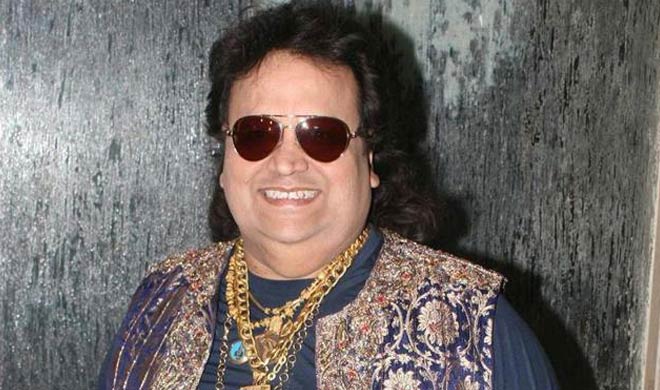 Bappi hoisted corona infected, admitted to Breach Candy Hospital in Mumbai

Bappi Lahiri Health Update: Bappi Lahiri is admitted to ICU after being infected with Kovid-19.
Hindi cinema veteran Singer and music composer Bappi Lahiri is infected with Coronavirus,
his spokesperson has informed about Bappi Lahiri being infected with covid.
Bappi Lahiri is being treated at Breach Candy Hospital in Mumbai. Bappi Lahiri's son has informed about his father's health.
His son Bappa Lahiri is studying music in Los Angeles,
when he came to know of his father's ill health, he moved to Mumbai.
Talking about the health of his father,
Bappa said that he is admitted to the ICU, Bappa told in an interview with Spotboye.
Talking about Father Bappi Lahiri, Bappa said- 'My father's health is stable at the moment but he is in ICU.'
Also Read: Sanjay Dutt's wife Manyata Dutt's viral photo on Holi
Bappa Lahiri told that on Wednesday he had seen mild symptoms of Kovid-19,
he already has lung problems, so the anxiety is getting more.
He is in the ICU of Breach Candy Hospital. We cannot meet them. He is being treated by Doctor Udvadia. They have well looked after. '
Singer and musician Bappi Lahiri has become infected with the infection of the coronavirus.
His spokesman has confirmed this. The musician has been admitted to Breach Candy Hospital in Mumbai and kept under the supervision of doctors.
Musicians known as Bappi Da are known for their hit numbers. the musician's love for gold is also evident.
A report by Spotboy quoted Bappi's spokesperson as saying. "Despite extreme precautions, unfortunately, Bappi Lahiri has been infected with Coronavirus infection.
He has been kept under better supervision at Breach Candy Hospital.
Bappi Da's family has requested all those who have been in his recent times When contacted,
they should have their own Kovid-19 test as a precaution. "
Covid-19 cases are rising again.
Recently it was reported that Bollywood actors like R Madhavan, Aamir Khan, Ranbir Kapoor, Sanjay Leela Bhansali, Manoj Bajpayee, Siddhant Chaturvedi, Tara Sutaria, and Satish Kaushik are infected with the coronavirus.
Even TV stars Mayur Wakani alias Sundar and Mandar Chandwadkar alias Bhide of 'Tarak Mehta Ka Ooltah Chashma' have been found infected in the Corona report.
Bigg Boss 14 contestant Nikki Tamboli and producer Vinay Sapru are also infected with the Coronavirus. On Monday, Karthik Aryan also said on Twitter that he too is infected with Corona infection.