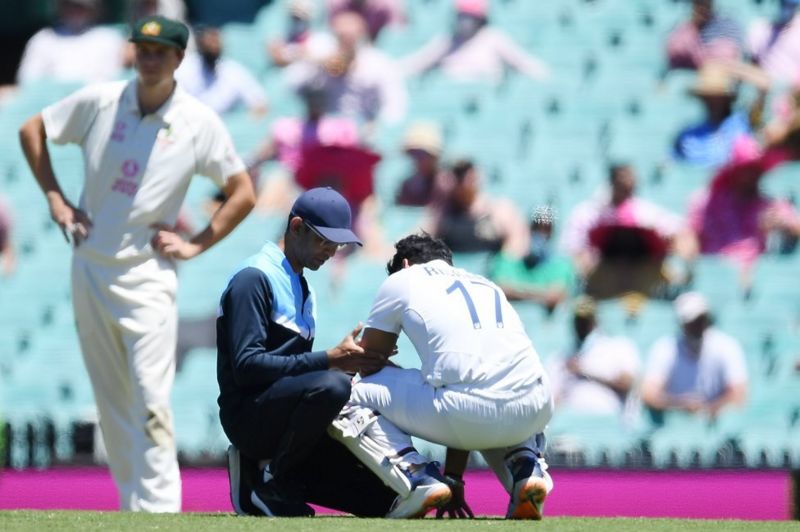 Australia vs India: Will Team India win Brisbane's battle on the basis of injured players?

Australia vs India : So much happened in the Sydney Test match
That after that the situation of the Indian team is no less than an exciting film, in which the audience remains seated from their seat till the last scene in Australia vs India.
There are only a handful of occasions in the history of Test cricket when a team has drawn a match,
batting more than a hundred overs in the fourth innings, that too when most of the team's players are injured and they have too much to bat on.
Australia vs India Experience should not be there. In the third Test match played in Sydney,
India batted 131 overs in front of the target of 407 runs and scored 334 runs for five wickets and drew the match.
Hanuma Vihari and R Ashwin faced the short pitch and bouncer balls of a trio of fast bowlers like Pat Cummins, Josh Hazlewood and Mitchell Starc.
Ravichandran Ashwin had a back ache as he has been over 134 in this series so far,
Hanuma Vihari could not even run and take a run as he was troubled by an hamstring injury. Rishabh Pant was also suffering from wrist pain.
This Test match cannot be compared to any other Test match, but seeing the batsmen constantly hitting the balls on the body,
the memory of the fourth Test match played in 1976 against West Indies at Sabina Park Kingston Jamaica.
In any Test match, it is common for a player to suffer an injury or a bouncer,
but the quartet of Michael Holding, Wayne Daniels, Bernad Julian, Vanborn Holder, on their own bouncers and beamers,
helped Anshuman Gaikwad and Brijesh in their first innings.
He injured Patel so much that he got retired. Anshuman Gaikwad was hit on the left ear, he bled and fell on the wicket.
The bouncer of the holder was placed on the mouth of Brijesh Patel. Both batsmen did not come out to bat in the second innings.
Will Rishabh Pant be able to do wicketkeeping and will Wriddhiman Saha take the field? In response to this question, Ashok Malhotra said,
"It is for the team management to think.
But I think it is okay to do wicketkeeping in Brisbane with Rishabh Pant because there is a stand against the fast bowlers from the wicket."
Also Read : Rishabh Pant at number 5