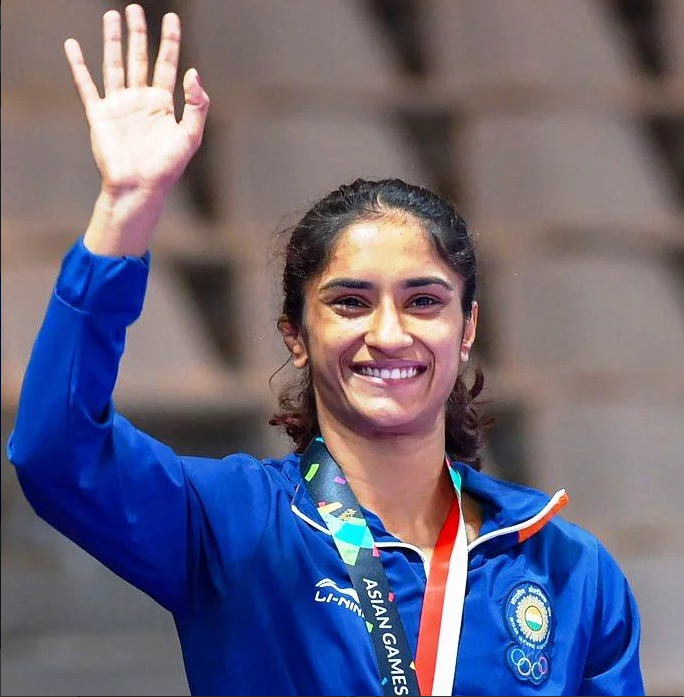 The very first Indian to be nominated for Laureus World Sports Award
Vinesh Phogat, Asian games gold medal-winning wrestler writes history as he becomes the first athlete to be nominated in one of the seven main categories at the Laureus World Sports award. It is the most prestigious award shows held to honor individual and team performances of the year.
Vinesh Phogat is a 24-year old wrestler from Haryana who made a sensational comeback to win the Asian Games' gold medal after a long battle with an injury she had during the quarter-final of 50 kg freestyle wrestling in the 2016 Olympic Games.


She was also the first Indian woman wrestler to win the yellow metal in wrestling in the continental meet. Vinesh's comeback has won her a nomination in Laureus World sports awards in the category of "comeback of the year" alongside Tiger Woods, who won his first tournament in five years.
The last time India made in to Laureus Sports awards was in 2004, when Indian cricket team and Pakistan cricket team shared an award for Laureus sports for goof award despite of the political tensions between the two countries.
Magic Bus also won the Laureus Sport for Good award in 2014.
Vinesh will be facing contention from winter Olympic medalist Yuzuru Hanyu , Marc Mcmorris, Bibian Mentel-spee and Lindsay Vonn.
The Laureus sports Award are the premium honors of the International Sporting calendar. The winners will be unveiled at the Laureus sports Awards that will be held on February 18, 2019 in Monaco.
This award will be more challenging for Vinesh, as she was not just facing a life-threatening injury but also a career-threatening one. But glady she made her comeback in 2018 and won herself a very honorable nomination at laureus Sports Awards. The category has four other competitors but we are sure, Vinesh phogat deserves the win.
follow us on :- Twitter