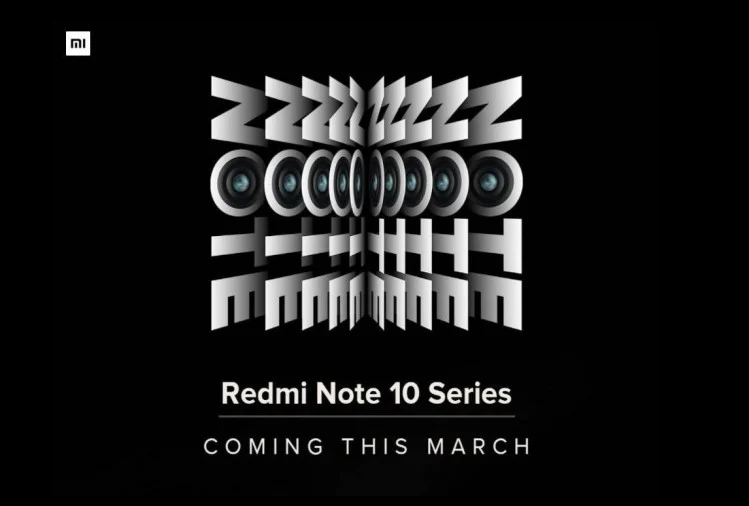 Redmi Note 10 series will be launched in India next month, phones will come with the most smooth display

Xiaomi's Redmi Note 10 is going to be launched in India next month
The company has not given any information about the launch date. The launch of the phone Redmi Note 10 has been officially confirmed by the company.
The new series will launch in the lineup of Redmi Note 9. The phone Note 10 and Redmi Note 10 Pro are expected to be launched under the Note 10 series.
Also Read: Samsung Galaxy F62 first look, launch date revealed
It is also being said that with these two phones, the company will also introduce Redmi Note 10 Pro Max and  Note 10 S and if this happens indeed, this will be the first time that four phones will be launched simultaneously under the Redmi Note series.
Xiaomi has also made a micro-site about the launch of the Redmi Note 10 and it has also been confirmed that the sale of the Note 10 series will be from Amazon India.
The product page for the Note 10 series will also be live on Amazon India. has gone.
Mango Kumar Jain, managing director of Xiaomi India, has also shared a video regarding the launch of the phone.
The phone series is being claimed that will be the smoothest display phone.
In such a situation, it is expected that the phone will be launched with a high refresh rate display on the Note 10 series.
Let us know that Xiaomi has recently launched its two new smartphones Redmi Note 9T and Redmi 9T globally.
Of these, Redmi Note 9T is an upgraded version of Redmi Note 9 5G, Redmi 9T is a re-branded version of Redmi Note 9 4G launched in China last year.