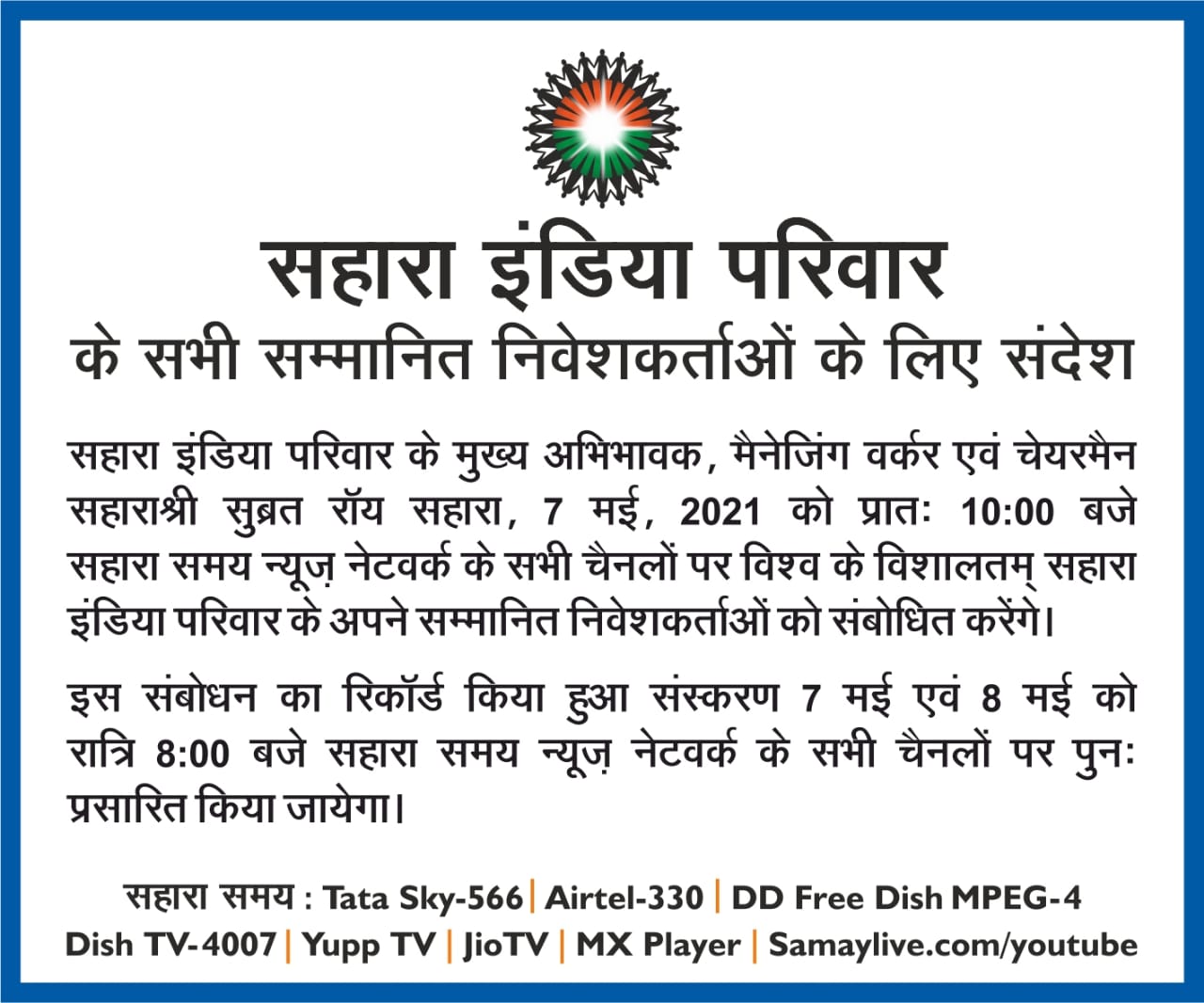 Message to all respected investors of Sahara India Pariwar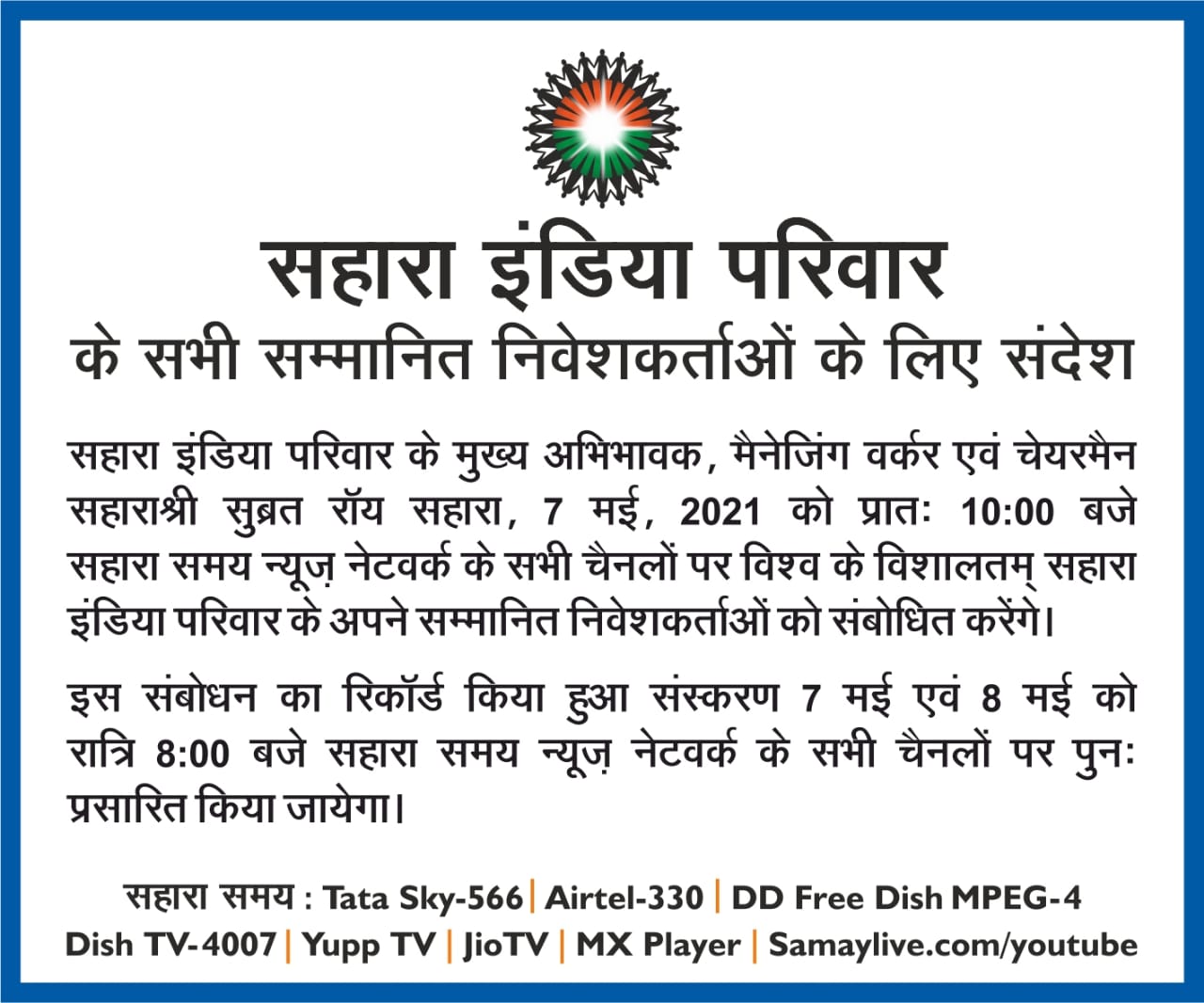 Sahara Shri Subrata Roy Sahara, Managing Worker and Chairman, Sahara India Pariwar, will address his respected investors of the world's largest Sahara India Pariwar on May 7, 2021 at 10:00 am on all channels of the Sahara Samay News Network.
The recorded version of this address will be re-broadcasted on 7 May and 8 May at 8:00 pm on all channels of Sahara Samay News Network.
Sahara Samay: Tata Sky-566 | Airtel-330 DD Free Dish MPEG-4 Dish TV-4007 Yupp TV JioTV MX Player Samaylive.com/youtu
Today, Sahara India Pariwar is a major entity on the corporate horizon with diversified businesses all over India as well as in various other countries.
Sahara India Pariwar is not just a business organization, but an emotionally integrated family. All its members are knitted by a single thread called "emotion" and every member identifies themselves with the true spirit of Indian nationalism, its culture, tradition, belief, ethics, values and morals.
The members adore the holy motherland; Bhartiyata is the supreme religion and the national festivals -Republic Day and Independence Day- are celebrated as 'Bharat Parva' with the utmost zeal and gaiety. The Pariwar believes that different religions are mere pathways to reach one God.