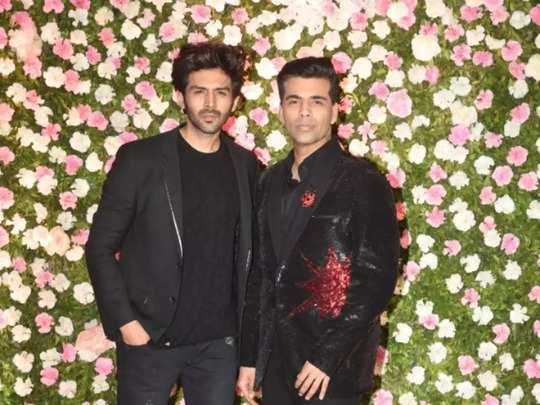 Karthik Aaryan was supposed to be seen in the film Dostana 2 but he has now been shown the way out of this film.

Production house broke silence after Kartik Aaryan was pulled out of the film
In the year 2019, Karan Johar announced the sequel of his film 'Dostana' and also announced the starcast Karthik Aaryan. But now there will be a change in Starcast again
The biggest news of the year for Hindi cinema so far came from Dharma Productions on Friday. Reason – The efforts to remain in the headlines unnecessarily have been very heavy this time on the film actor Karthik Aryan.
Also Read : Karthik Aryan bought a luxury car Lamborghini Urus worth crores, people listened to the price and said – So much, take it home
Dharma Productions has expelled him from his under-construction film 'Dostana 2′. Also, it has been decided that the doors of this production house have been closed forever for Karthik.
Karthik Aryan has been in the headlines this week for different reasons. Every time the news leaked from their side has been proved to be a rumor but this time the attack has taken place from the other side.
The Kartik camp first spread the news that they have been finalized for Dharma Productions' next film to be directed by Sharan Sharma and Trupti Dimri Heroine has also been finalized for this. When the enthusiasts grew on this news, Karan Johar did not tweet himself and denied any such casting.
Dharma Production released a statement
Recently, there was news that Karthik Aaryan will no longer work with Karan Johar. Dharma Production has put its point on this matter.
Issuing a statement, the production house has said that due to professional circumstances we have decided to maintain a dignified silence.
We will soon announce with the new cast on this film directed by Colin DeCunha. Please wait for the official announcement soon.
This can be a starcast On Friday,
it was reported that actor Kartik Aaryan had been removed from Dharma Production's upcoming film Dostana 2, which also starred Janhvi Kapoor and Lakshya Lalwani in the lead roles. . Now the question in the minds of the fans is that which star will replace Karthik. According to Sportboy's news, Vicky Kaushal or Rajkumar Rao are on top in the new cast.