Kangana Ranaut reacts to Donald Trump's tweet, know what Donald Trump said?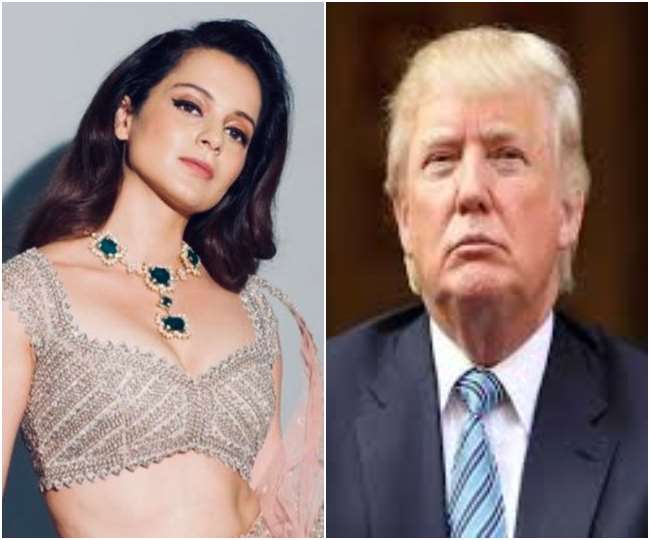 New Delhi Bollywood actress Kangana Ranot is very active on Twitter these days. The actress not only maintains her opinion on Bollywood related issues and social issues, but also responds to other people. Kangana, who has been in the news since her statement for a few months, has now also responded to a tweet by US President Donald Trump. In fact, Donald Trump asked his rival Joe Biden to undergo a drug test, to which Kangana has reacted and liked the context of the tweet.
Donald Trump had earlier tweeted and wrote that I would strongly demand that Joe Biden's drug test be done on Tuesday night or earlier. On this, Kangana has given her answer and wrote- 'Not the content of this tweet, but I appreciate its context. There is no doubt that the charge of taking drugs is like a black spot, though it is better than a mother's womb or a mental illness. We as a society should know what it is that we really consider as shameful. '
Let me tell you, earlier this writer Shobha De compared Kangana Runot to Donald Trump. He tweeted in which he wrote, 'Is Donald Trump the Kangana Ranaut of America? Just asking. ' In fact, earlier Donald Trump had abused some women MPs, after which they are protesting in America. However, later many people also tried to troll Shobhaa Dey.
These days Kangana is an attacker from many film stars to politicians. The actress is continuously raising many issues on social media and has accused many people by taking her name directly. He has consistently spoken about drugs in nepotism and then Shiv Sena and then Bollywood. The actress has been continuously accusing the drugs mafia and she has accused many film stars.