Huma Qureshi, angry at being dragged into the Anurag Kashyap controversy, issued a statement and said- "So far I kept quiet …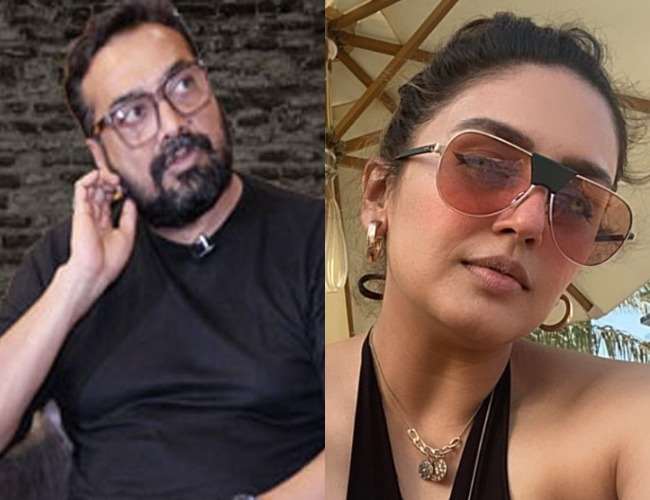 New Delhi Bollywood actress Huma Qureshi has expressed outrage over the dragging of her name unnecessarily in the Anurag Kashyap case. Huma released her statement via social media and said that Anurag never treated her poorly, but if anyone makes such a claim, he should complain to the authorities.
Huma started her acting career with Anurag's cult film Gangs of Wasseypur, which was released in 2012. Huma wrote in her statement – Anurag and I worked together for the last time in 2012-13. He is a very good friend and capable director. According to my own experience and my knowledge, he never misbehaved with me or anyone else. 
However, if anyone claims that they have been treated unfairly, then it should be reported to the administration, police and judicial system. I have remained silent till now because I do not believe in social media fights and media trials. I am really angry that I was dragged into this controversy. I am not only angry for myself, but for every woman whose years of hard work and struggle are suppressed under such levelless allegations.
Huma is currently in Scotland, where she is shooting for Akshay Kumar's film Belbottom.
What is the matter
On 19 September, an actress accused Anurag Kashyap of sexually assaulting her by calling her home in 2014-15. After the actress sprung up the case, Rekha Sharma, chairperson of the Women's Commission, had asked to file a formal complaint. At the same time, the lawyer of the actress had said to get the report lodged at the Oshiwara police station in Mumbai on Monday.
The actress, while speaking to media institutions, quoted Anurag as saying that some actresses feel comfortable with him. These include Richa Chadha and Huma Qureshi. Richa has sent a legal notice to the actress on her statement.