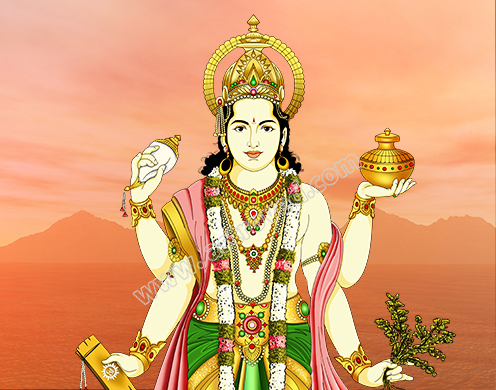 God Dhanvantari is the God of Ayurveda, get good health blessings on Dhanteras
In today's time, the festival of Dhanteras has been limited to only shopping for gold, silver and utensils. But let us tell you that the day of Dhanteras also has great importance in terms of health. On this day, the birthday of Lord Dhanvantari, who is considered the father of Ayurveda, is also celebrated. By worshiping Lord Dhanvantari one can get blessings of better health and healthy body. English also says – Health is wealth i.e. good health is true wealth.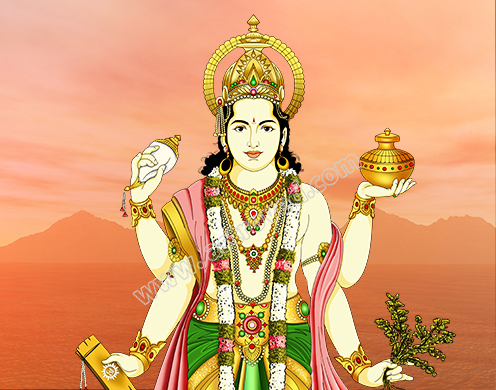 Lord Dhanvantari has four arms. He has Ayurveda texts in one hand, medicine urn in one hand, herbs in one hand and conch in one hand. They provide healing to the creatures, so instead of just praying for wealth on Dhanteras, worship Lord Dhanvantari for better health. In view of the fast growing diseases these days, if Ayurveda is adopted along with modern medical practice, better health can be achieved.
Ayurveda is the art of living life.
Actually, Ayurveda is not just a medical system. This is an art of living a healthy life, which if learned, it is also possible to live such a life that never have to look at any doctor or hospital. According to this, a happy and disease-free life is possible by adopting the rules of food and drink.
Vata-pitta-kapha does not deteriorate
According to Ayurveda, the body has three main elements or nature – vata, pitta and kapha. Whenever the balance of these elements in the body deteriorates, the person becomes ill. To avoid this, it is advisable to eat food that is digested quickly and is full of nutrients. Also, there has been an emphasis on regular balanced diet. All 6 juices should be in food According to Ayurveda, 6 juices should be included in food. These 6 juices are – sweet (sweet), saline (salty), acid (sour), bitter (bitter), tikt (tart) and kashaya (astringent). Food should be taken according to the nature of the body. This does not cause imbalance of nutrients in the body. 
Ayurveda says that you should eat only when you are hungry. Non-essential staging and overwriting should always be avoided. All the three meals should be eaten regularly and at the appointed time. In the meantime, if you feel hungry then you should adopt options like fruits and salad.